Porvoo paintings
I was born in Porvoo and after some twenty years in Helsinki I live here again. I wanted to get to know my old home town and learn to paint with watercolors, and so came "Porvoo paintings". All are painted at the sight, out of observation. The process was rich and lovely; challenging at wintertime, sweet as the spring came. These paintings are about loving the visible world.
(Below is a Swedish translation of the Finnish text I wrote for the exhibition)
Borgåmålningar
 Jag är född och uppvuxen i Borgå och efter tjugo år i Helsingfors bor jag här igen. Med "Borgåmålningar" ville jag få grepp om min gamla hemstad och lära mig måla akvarell på köpet.
 Jag har många personliga minnen kopplade till olika platser i Borgå, och tanken var att utgå från dem. Föreställningarna om min hemstad kom dock att ändras många gånger om under de här två åren. Jag målar från observation, det vill säga, jag målar det jag ser. Hemma kan jag högst putsa till bilden lite efter minnet.
Att hitta ett ställe att måla på mitt i staden påverkade självfallet ämnesvalet. Gatan är livlig, det är ofta långt ifrån bekväma förhållanden. Det krävs en verklig lust att måla- det räcker inte med en fin ide´. På hösten tröttnar man på de bruna löven och på vintern på den evigt frostiga himlen. De nya, lite tråkiga bilarna är däremot alltid roliga att måla: de är så vardagliga, glänsande rena eller skitiga. De tvålliknande formerna lämpar sig väl för att svänga runt efter med penseln. Gamla Borgå har avbildats så ofta av andra, både i måleri och fotografier. Där kom jag att måla mindre än planerat.
 Landskapsmåleri i akvarell har en lång tradition, men jag ser mitt målande främst som samtidskonst; det är en djupdykning in i min närmiljö, baserad mer på personlig erfarenhet än landskapsmåleriets konventioner. Jag har nästan obefintlig tidigare erfarenhet av friluftsmåleri. Det hjälpte också att stadsbilden är så komplicerad; förbisusande bilar och människor i rörelse är en väsentlig del av så gott som varje motiv. Att fånga brokigheten kräver en sådan koncentration, att där inte finns tid att bekymra sig över petitesser. När utformningen av akvarellskikten började bli för systematisk, blev det vinter och eländigt väder. Ofta gick det bara att måla riktigt snabba målningar. Färgen ömsom frös, ömsom smälte. Det snöade på pappret och på målarens fingrar och snöplogarna omformade landskapet så gott som dagligen. Med våren och värmen var det underbart att åter måla i all lugn och ro. En sådan här intervallträning är hälsosam för nybörjarmålaren och ger samtidigt en levande och mångdimensionell bild av motivet, staden Borgå.
 Att måla är att älska den synliga världen och den bästa belöningen väntar en alltid vid arbetsdagens slut. När man kämpat med ett motiv en hel dag, koncentrerat sig på
visuella fenomen, och försökt överföra något igenkännligt av det man ser på pappret,
så är det bara så oändligt skönt att låta blicken vandra fritt runt i landskapet. Världen med sina hus, med sina träd, färger och texturer – allt ter sig så bara otroligt tydligt:
nyanserat, rytmiskt och rikt.
Kalle Turakka Purhonen
Borgå, April 2022
(översänttning Pauliina Turakka Purhonen)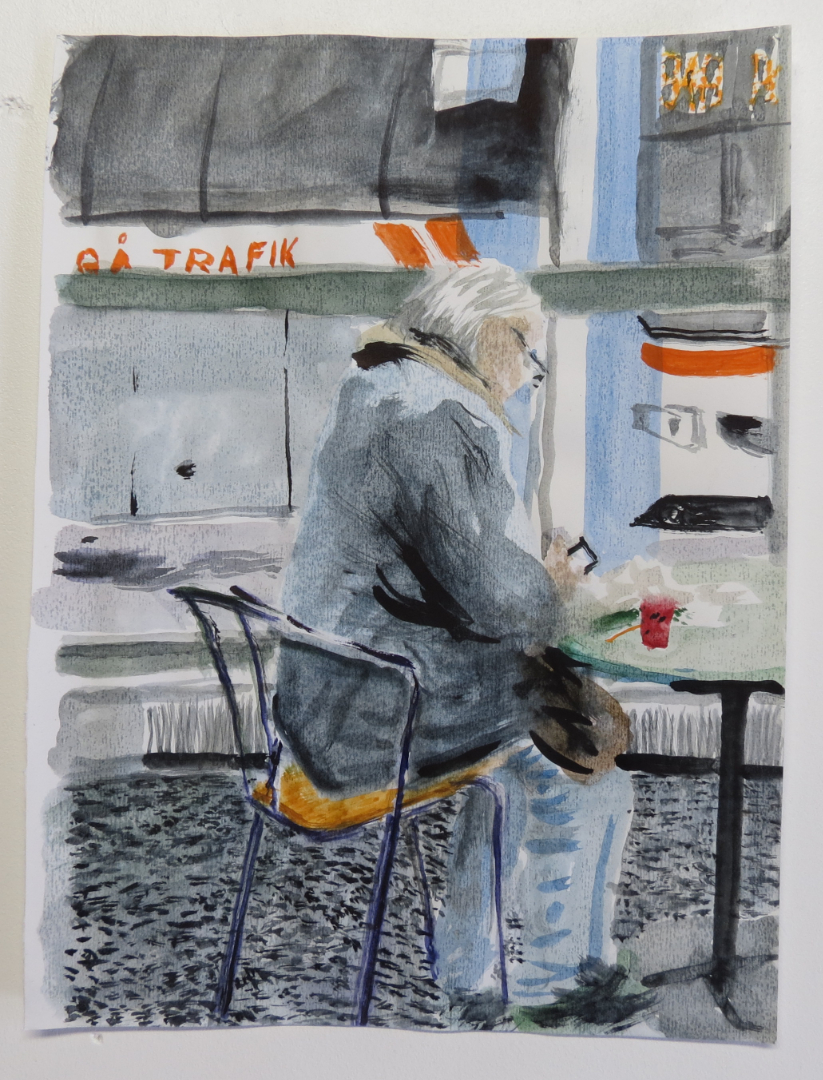 01 Buss station cafe | 24 x 32 cm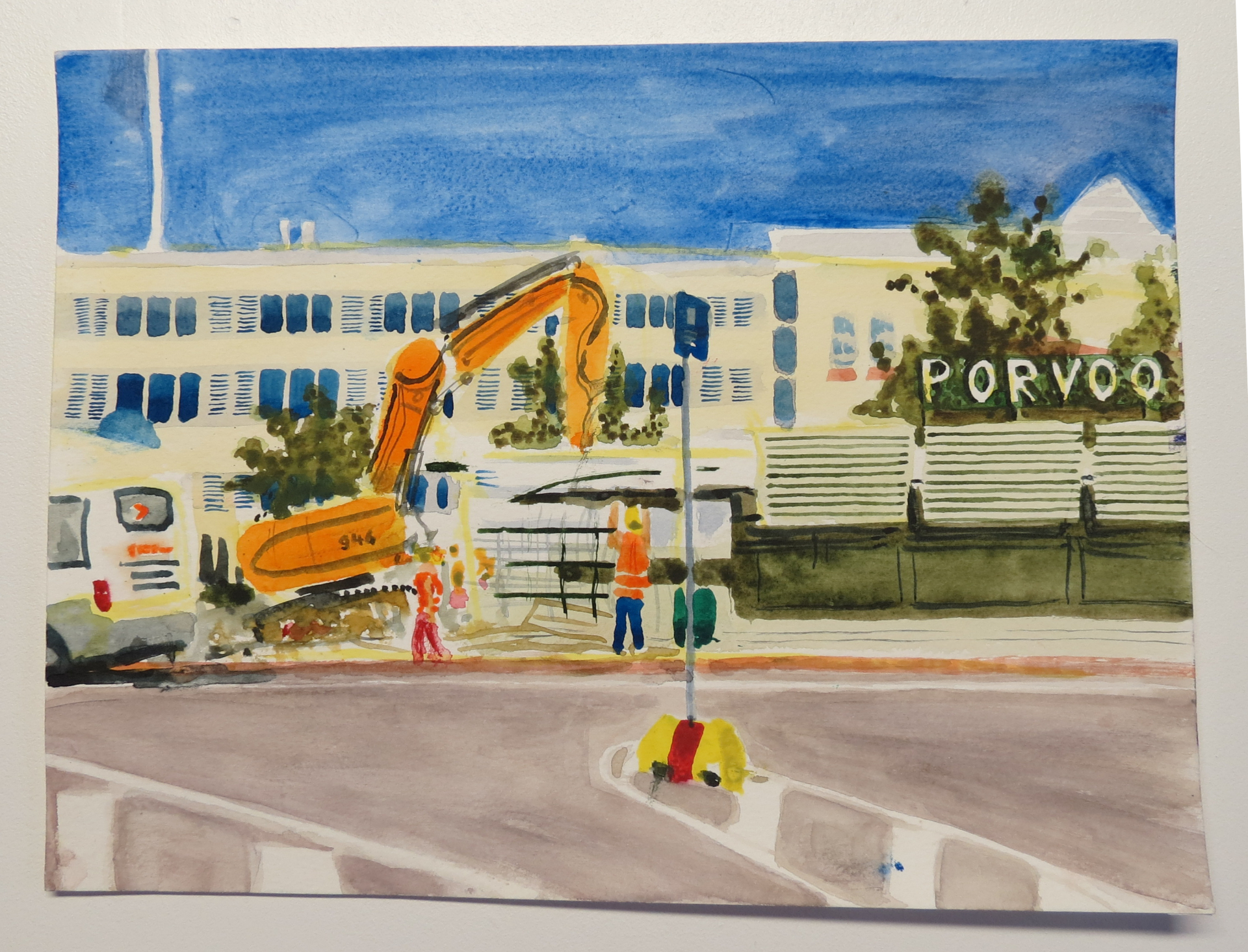 02 The old buss station | 32 x 24 cm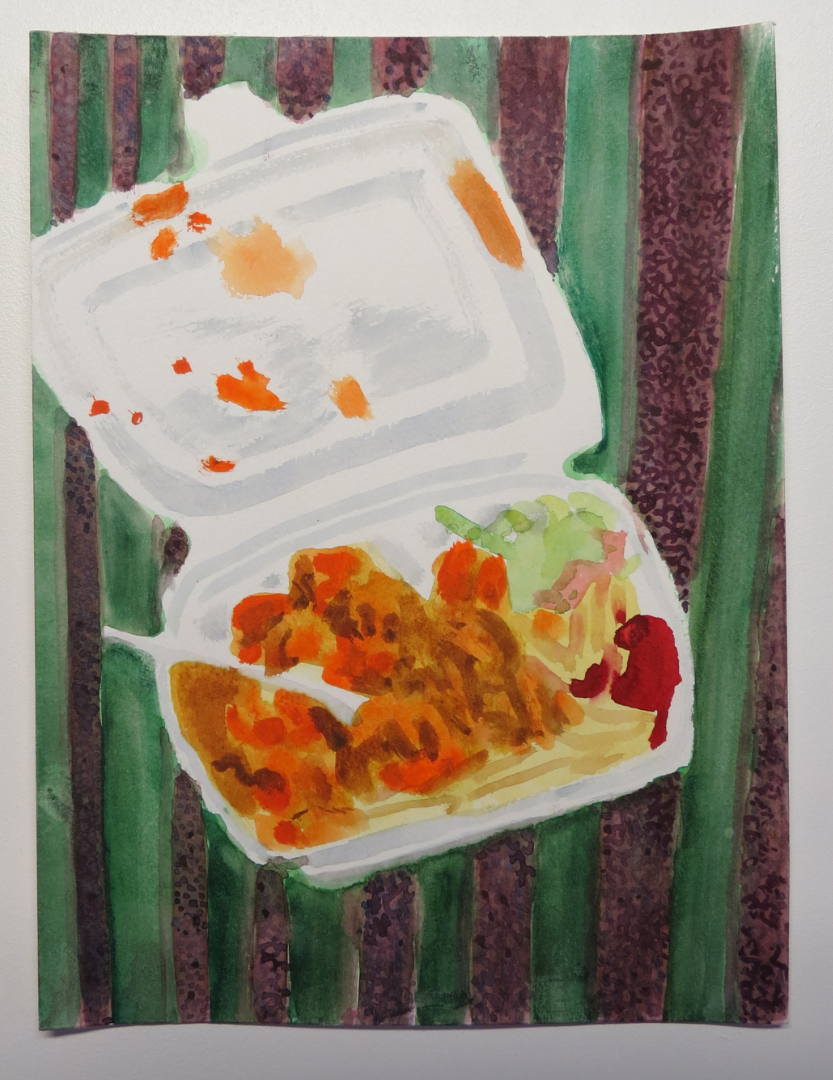 03 Park picnic | 24 x 32 cm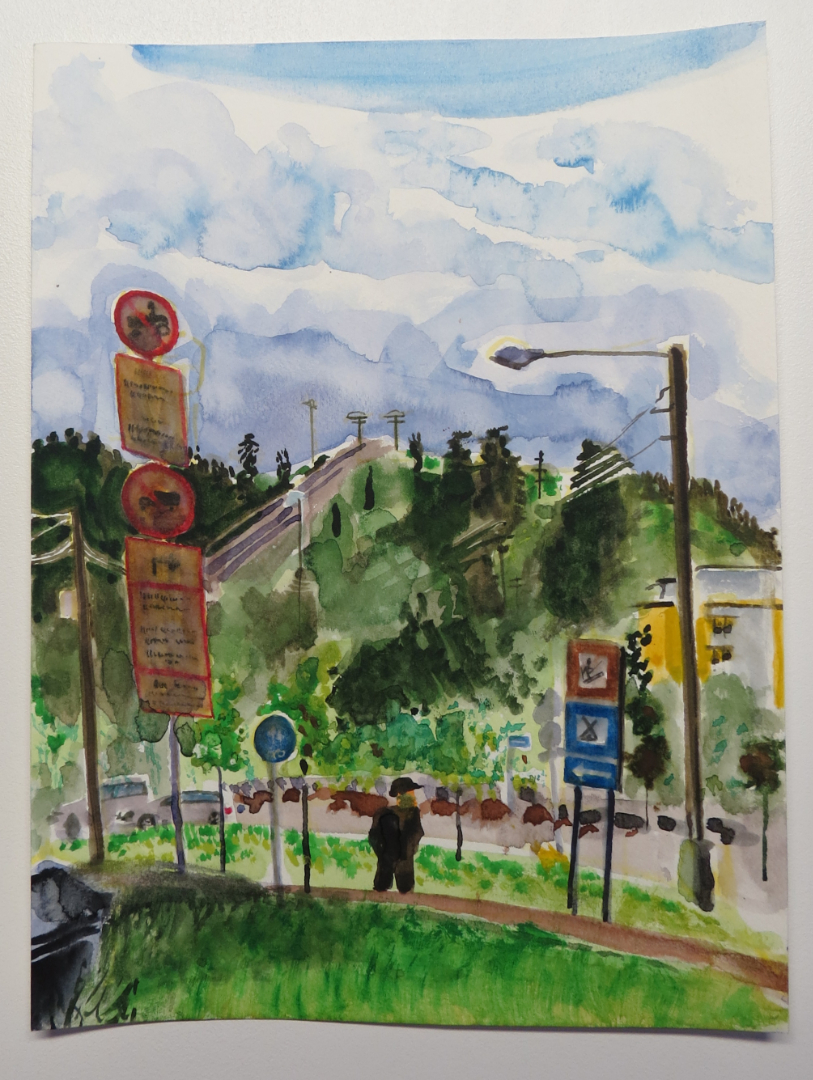 04 Kokon hill | 24 x 32 cm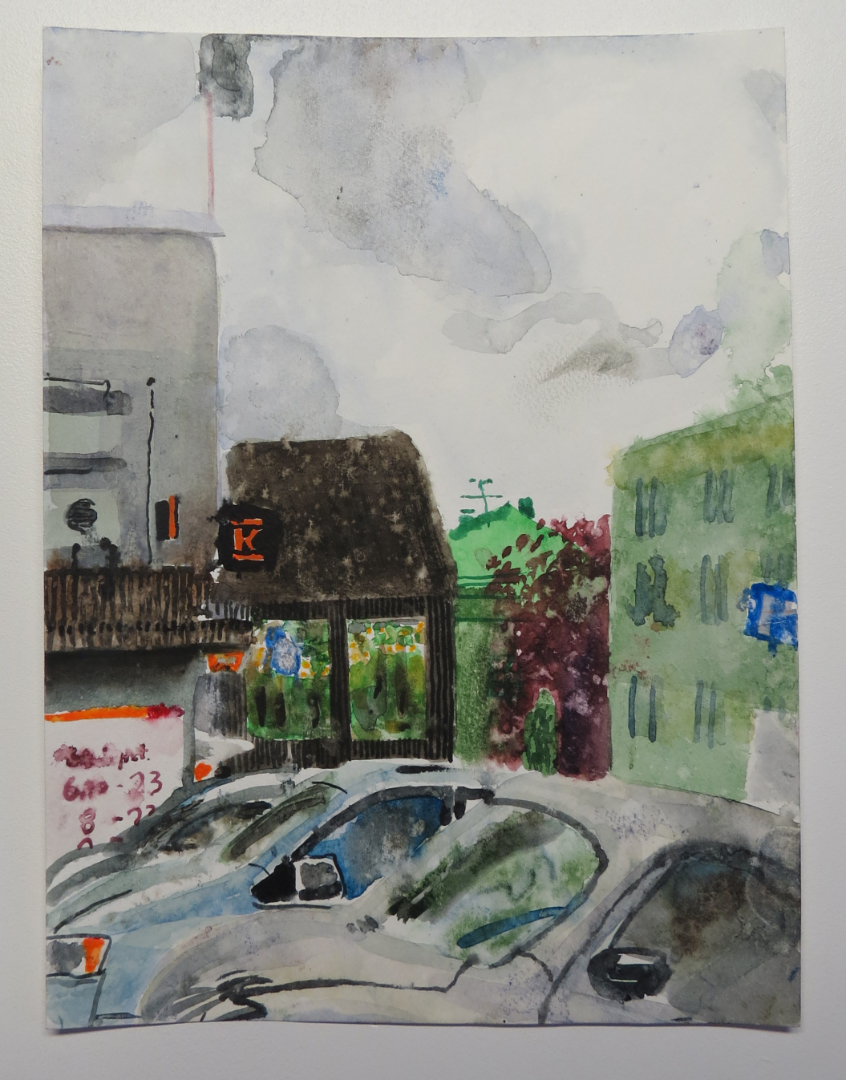 05 Rainy day by the police station | 24 x 32 cm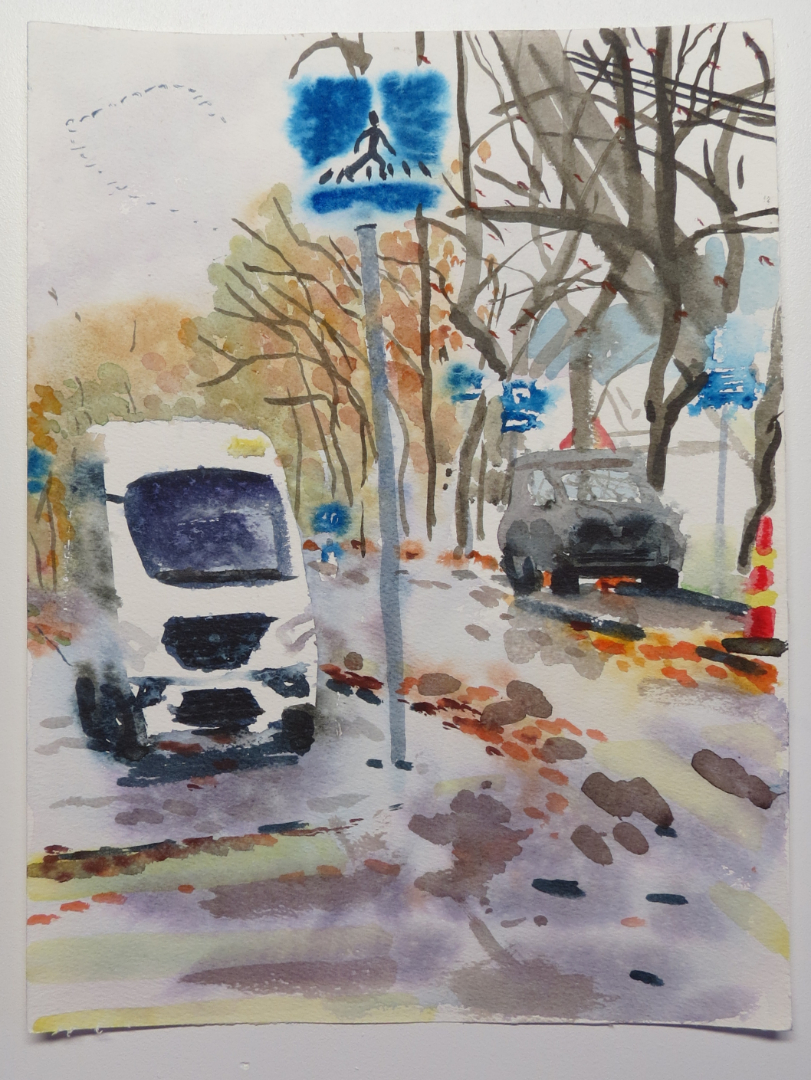 06 Jokikatu in Ocotbre | 30 x 42,5 cm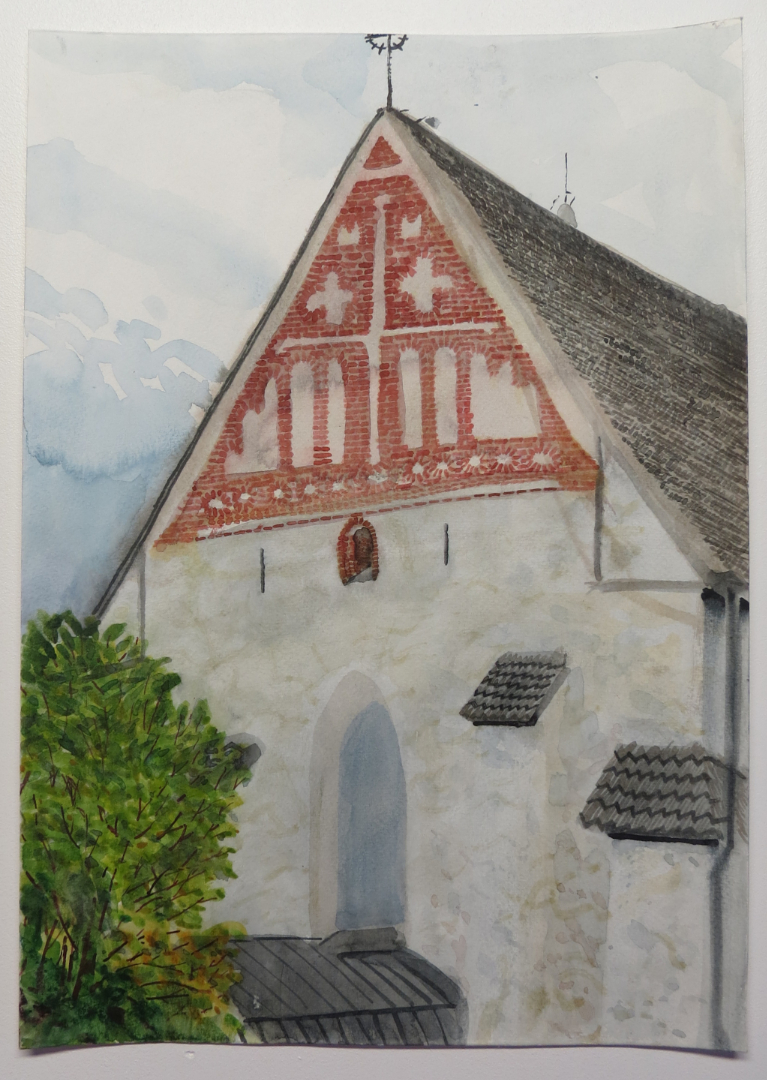 07 Cathedral | 30 x 42,5 cm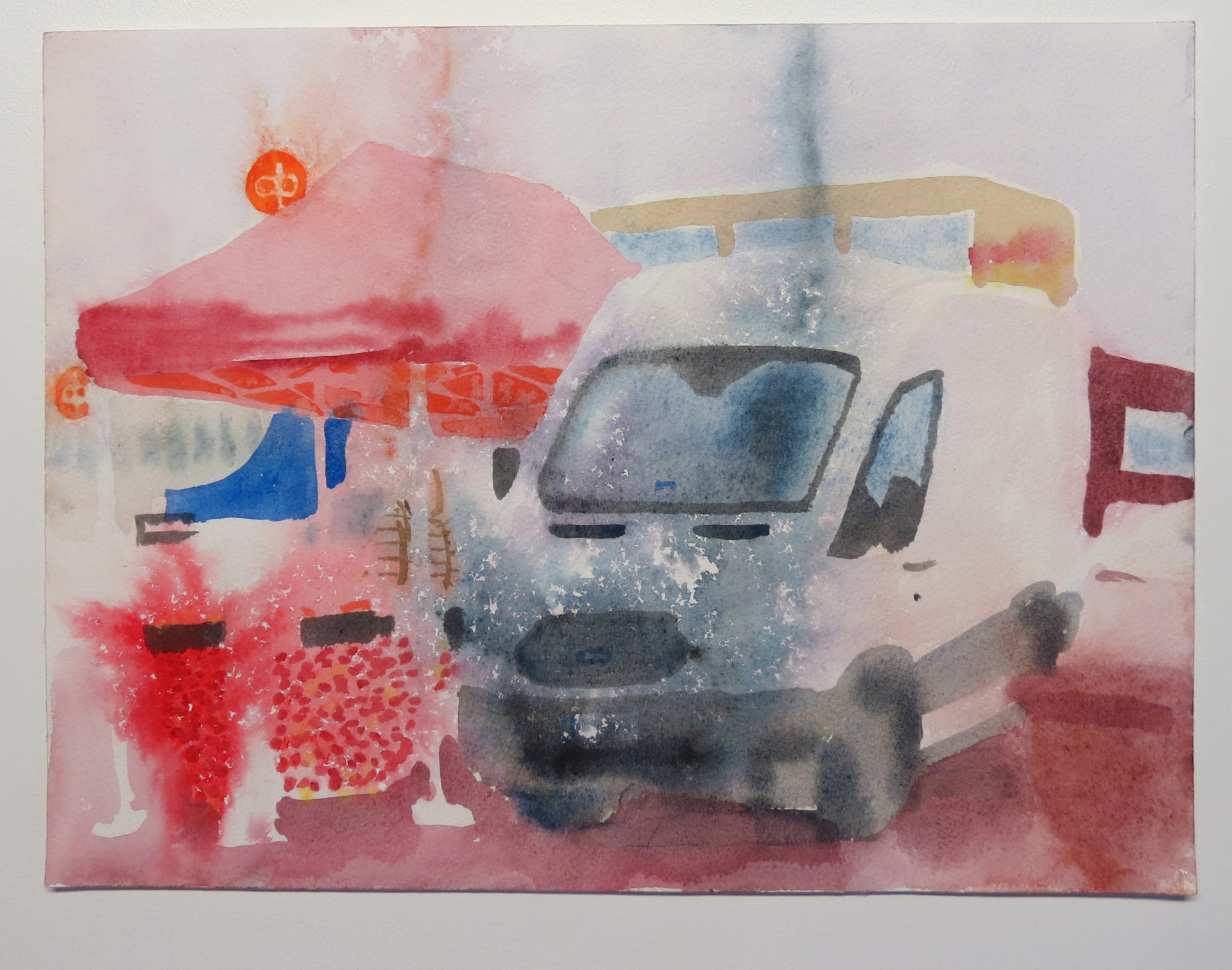 08 Rainy day at market place | 42,5 x 30 cm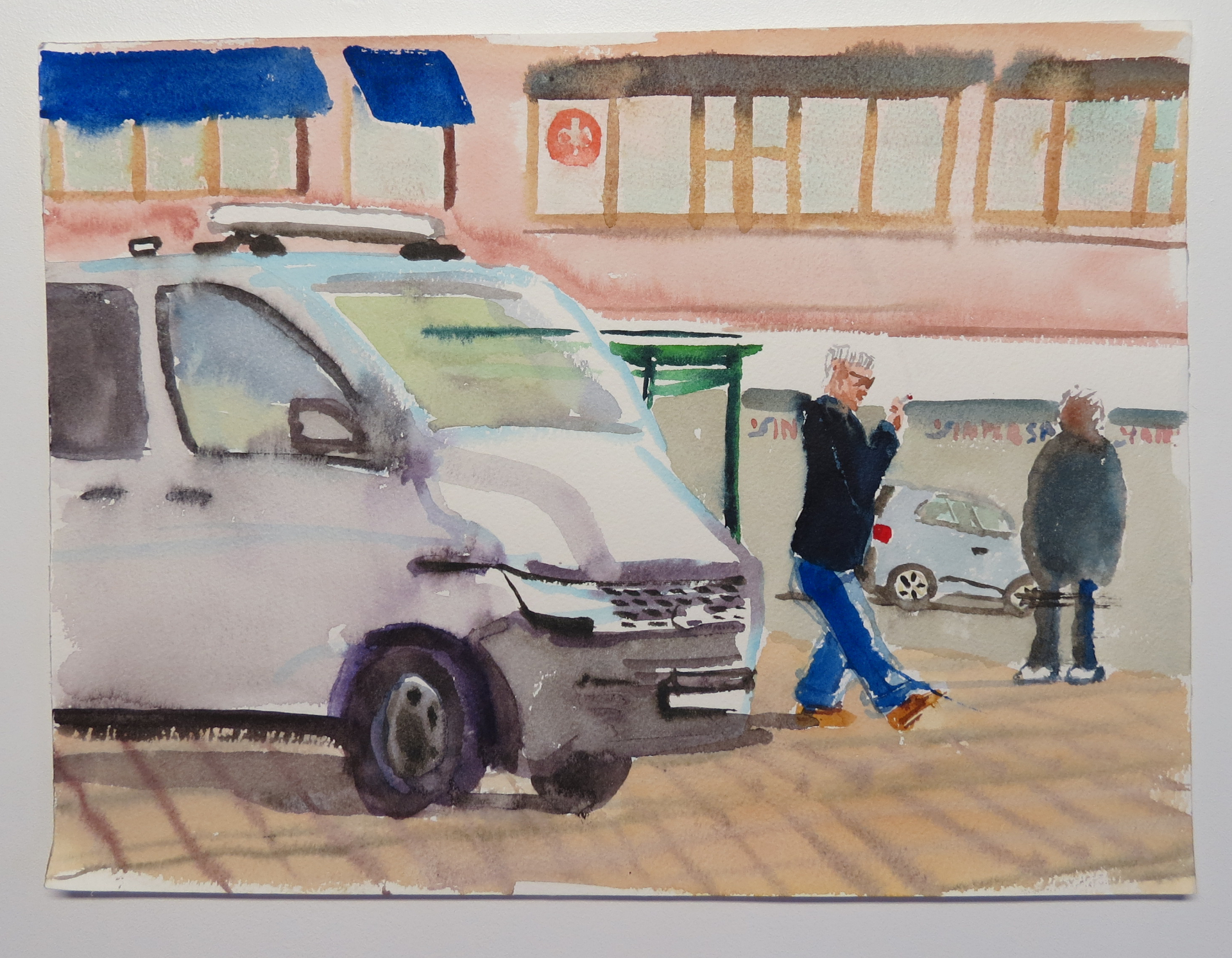 09 Some action at market place | 42,5 x 30 cm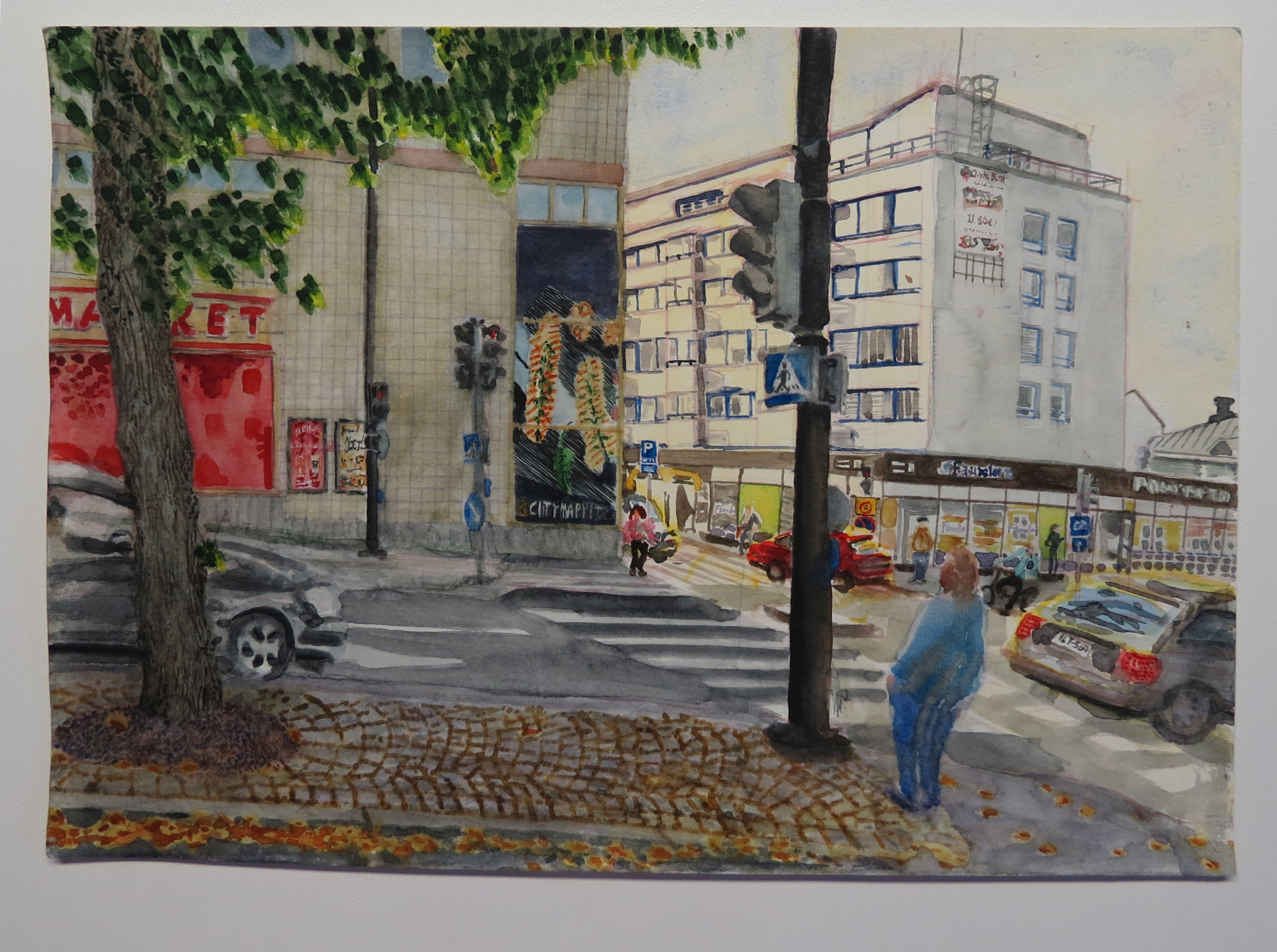 10 Faunatar and Lukeva | 42,5 x 30 cm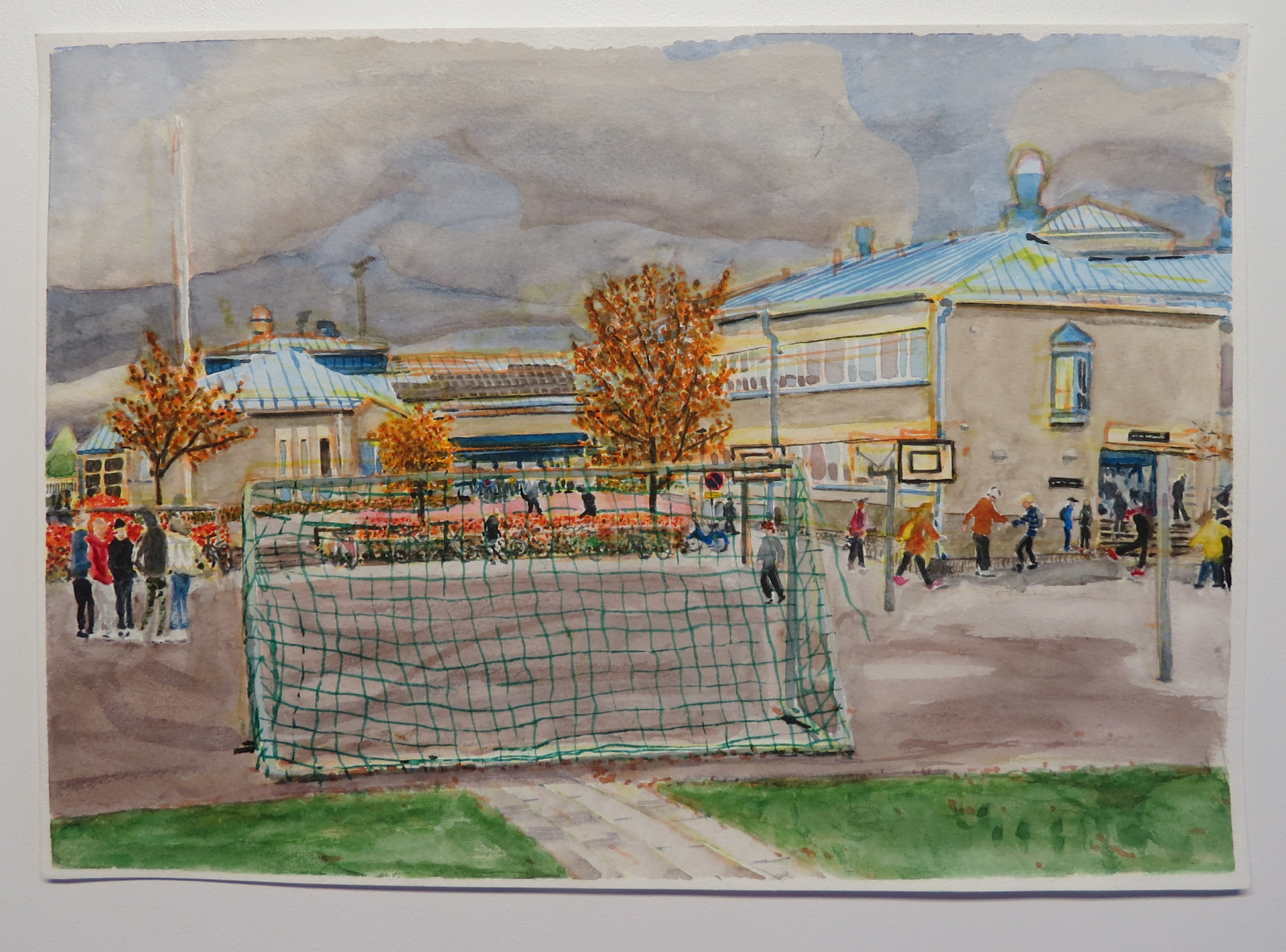 11 Secondary school yard | 42,5 x 30 cm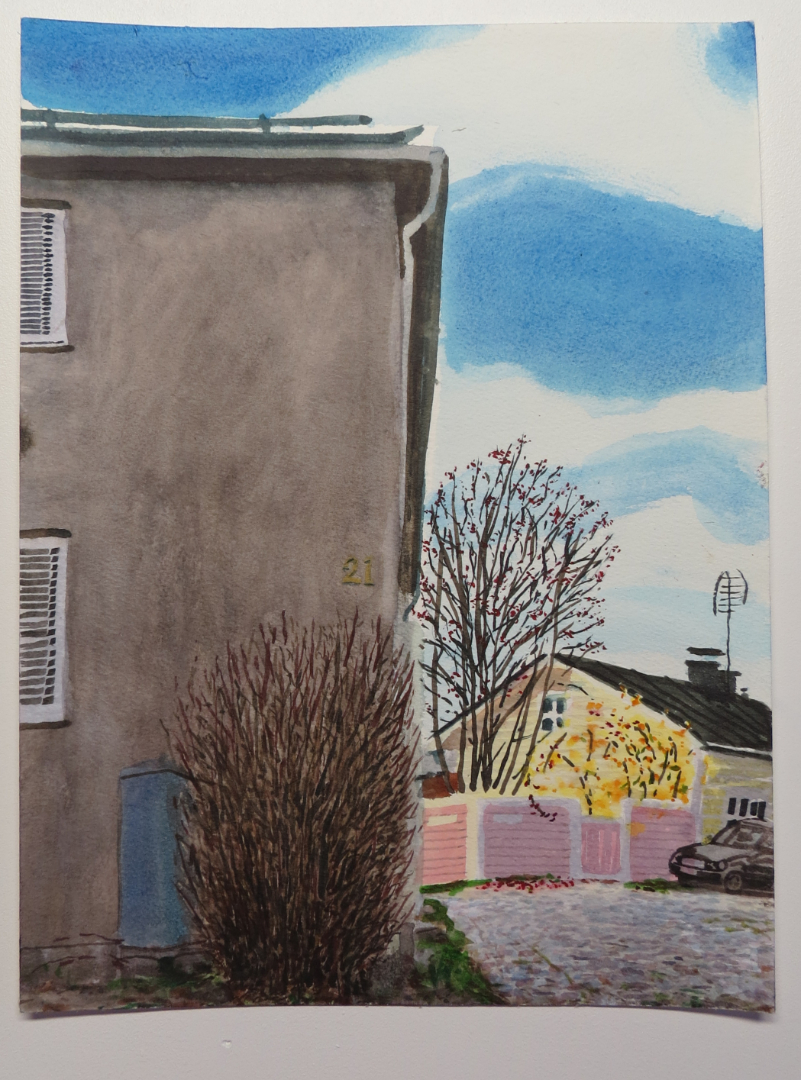 12 Dads firm | 30 x 42,5 cm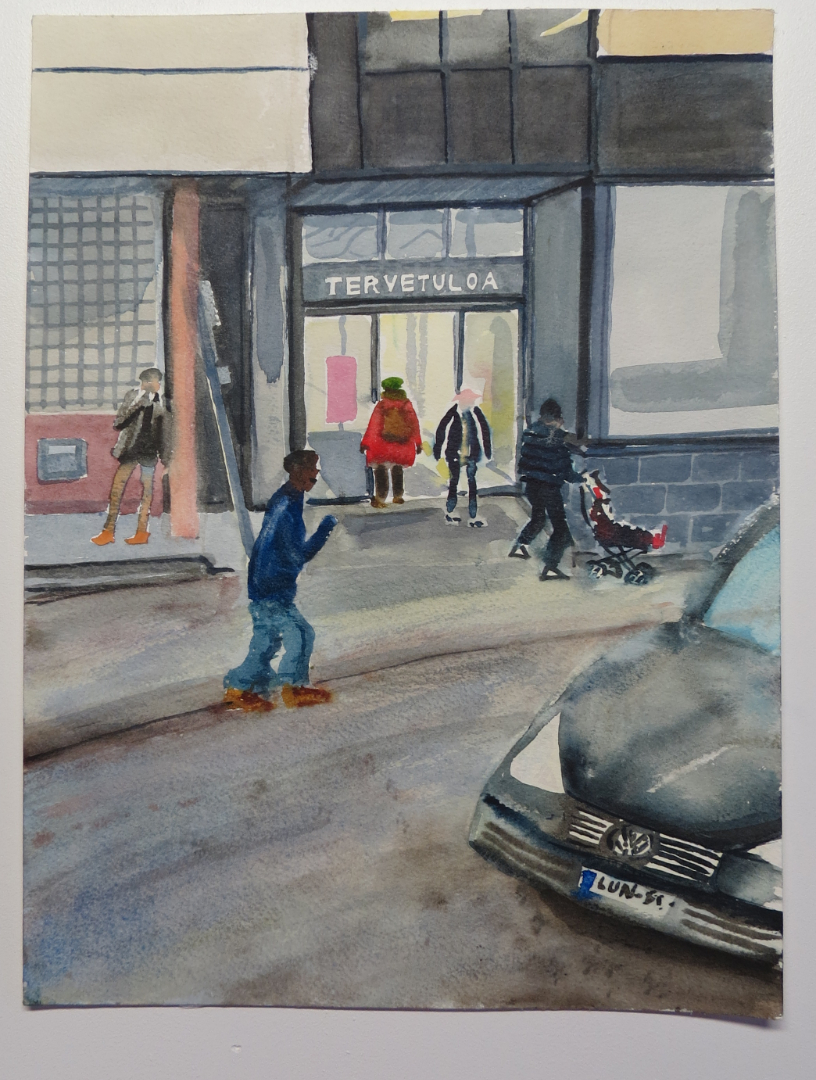 13 Lundi mall | 30 x 42,5 cm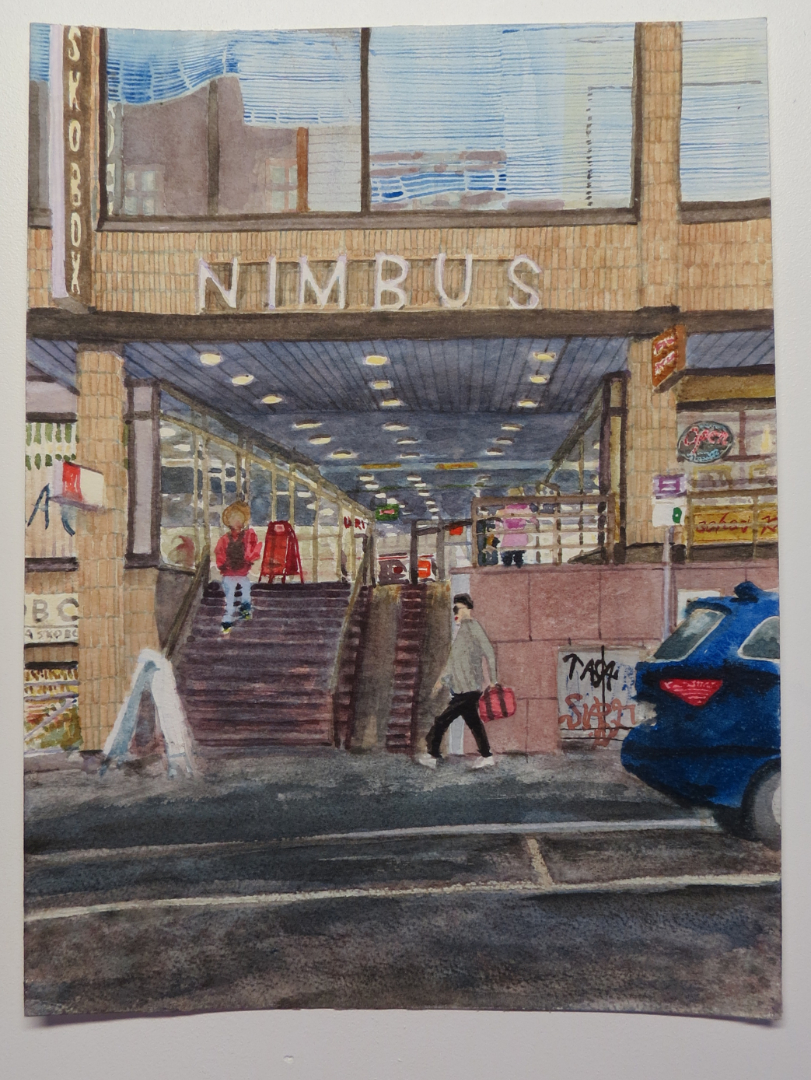 14 Nimbus mall | 30 x 42,5 cm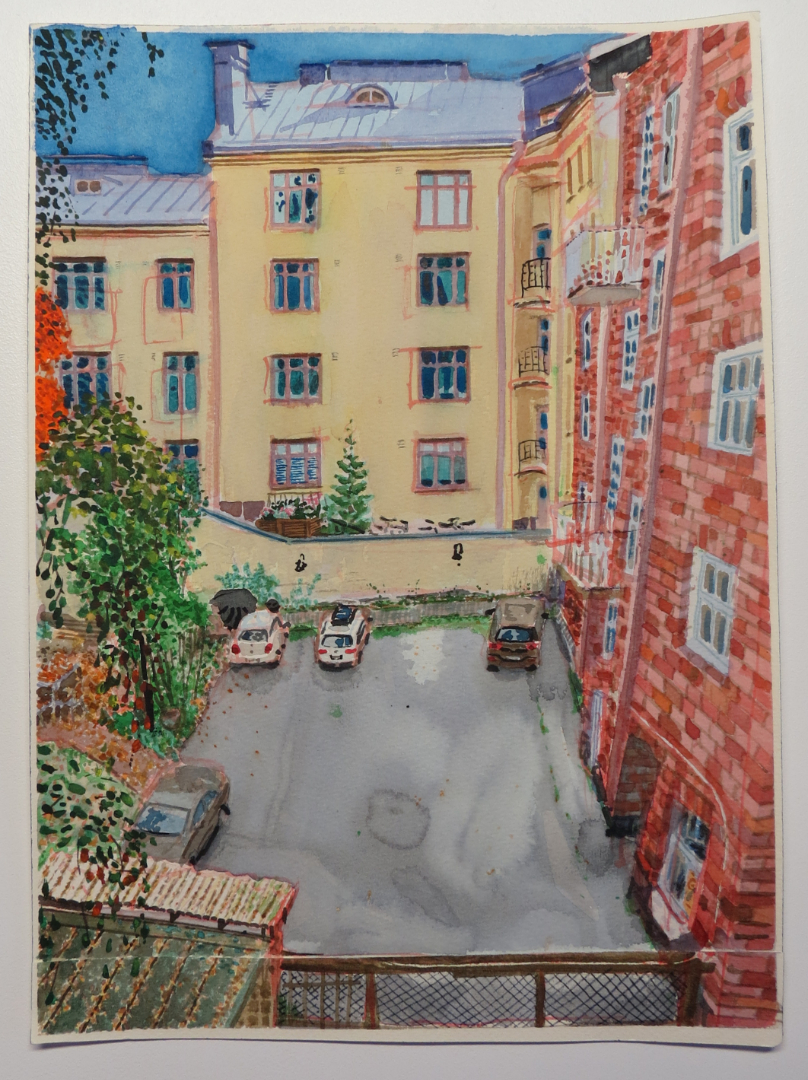 15 Inner yard of Laivurinkatu | 30 x 42,5 cm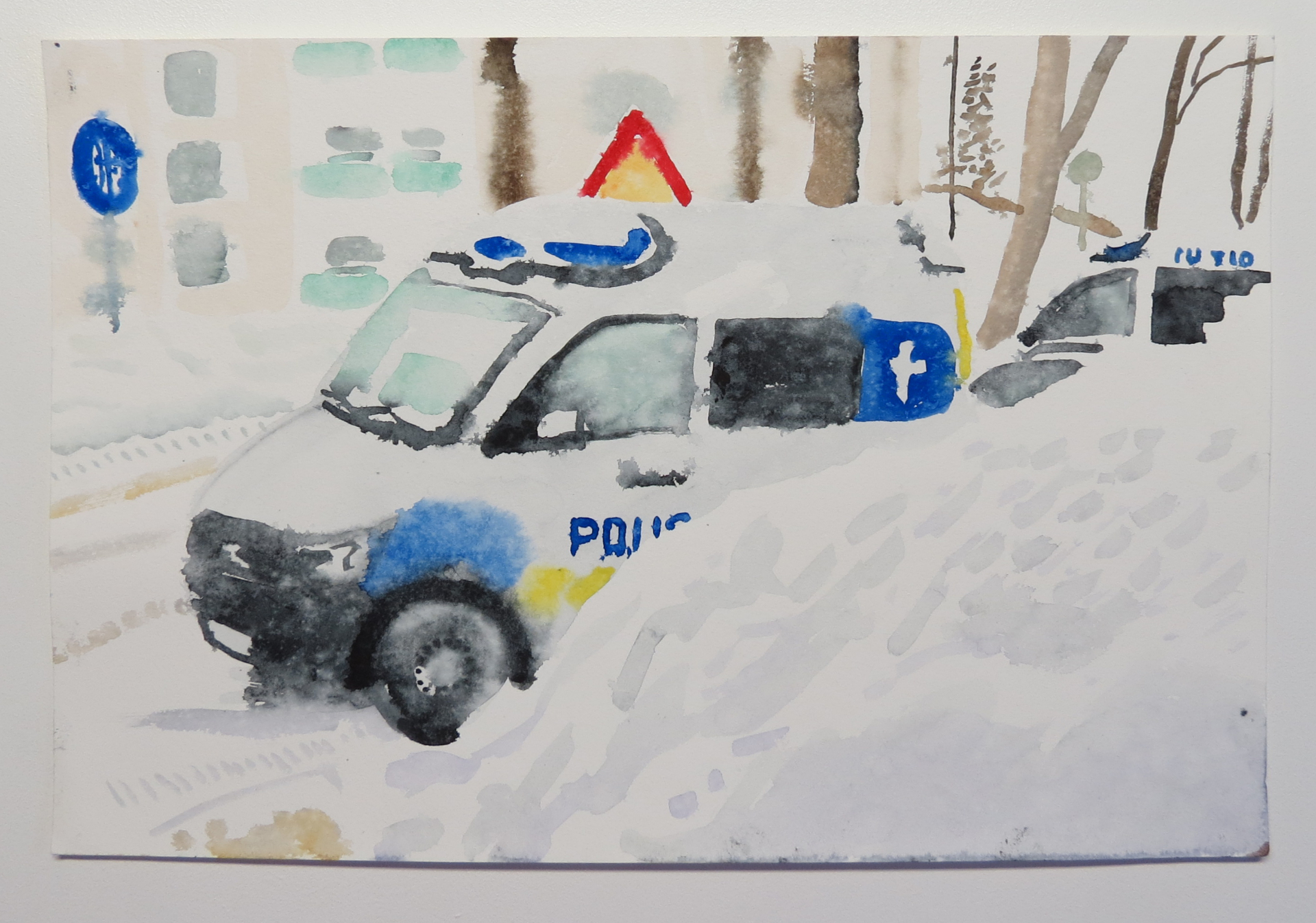 16 Snow mountain by the police station | 42,5 x 30 cm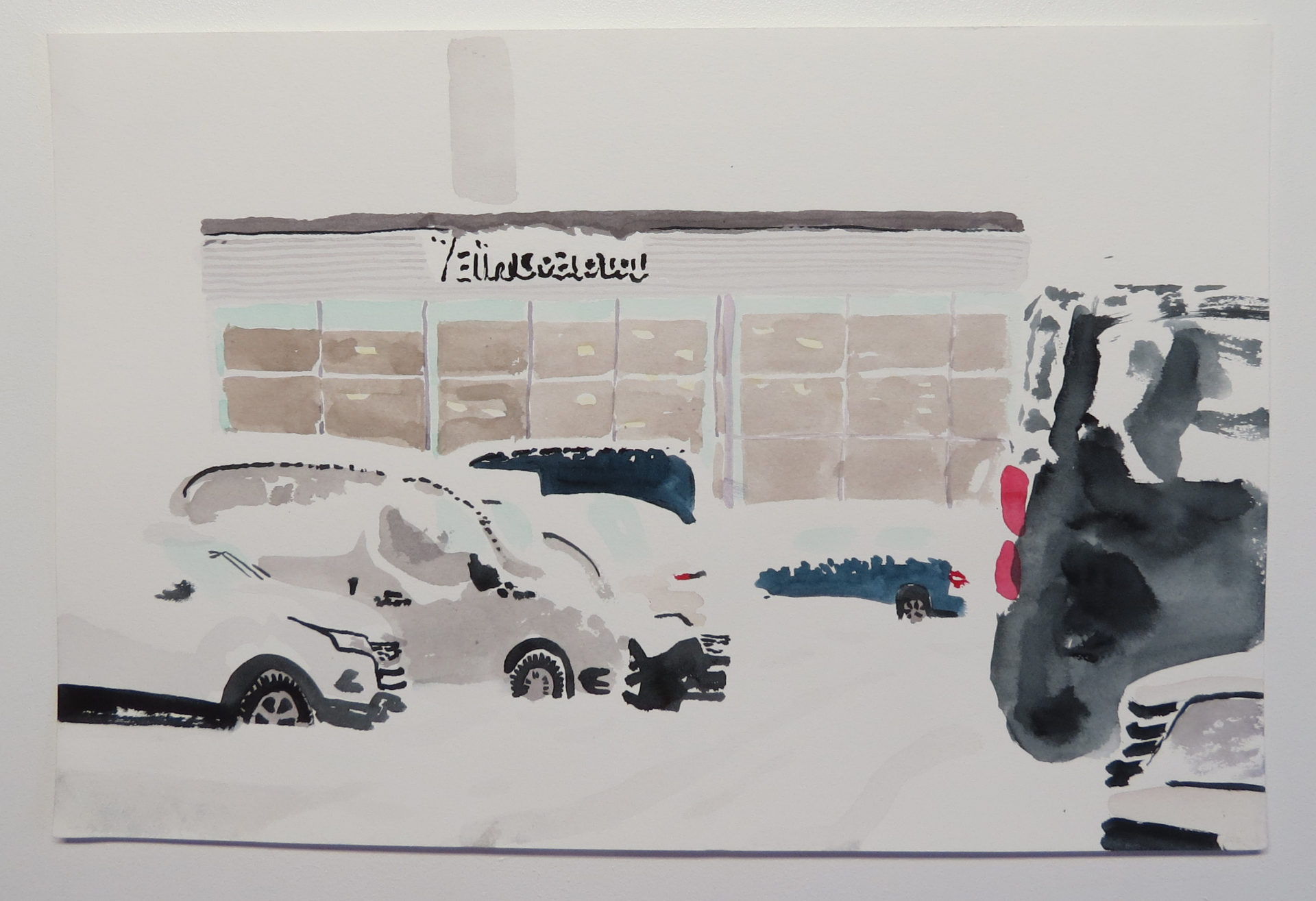 17 Kuninkaanportti by winter | 42,5 x 30 cm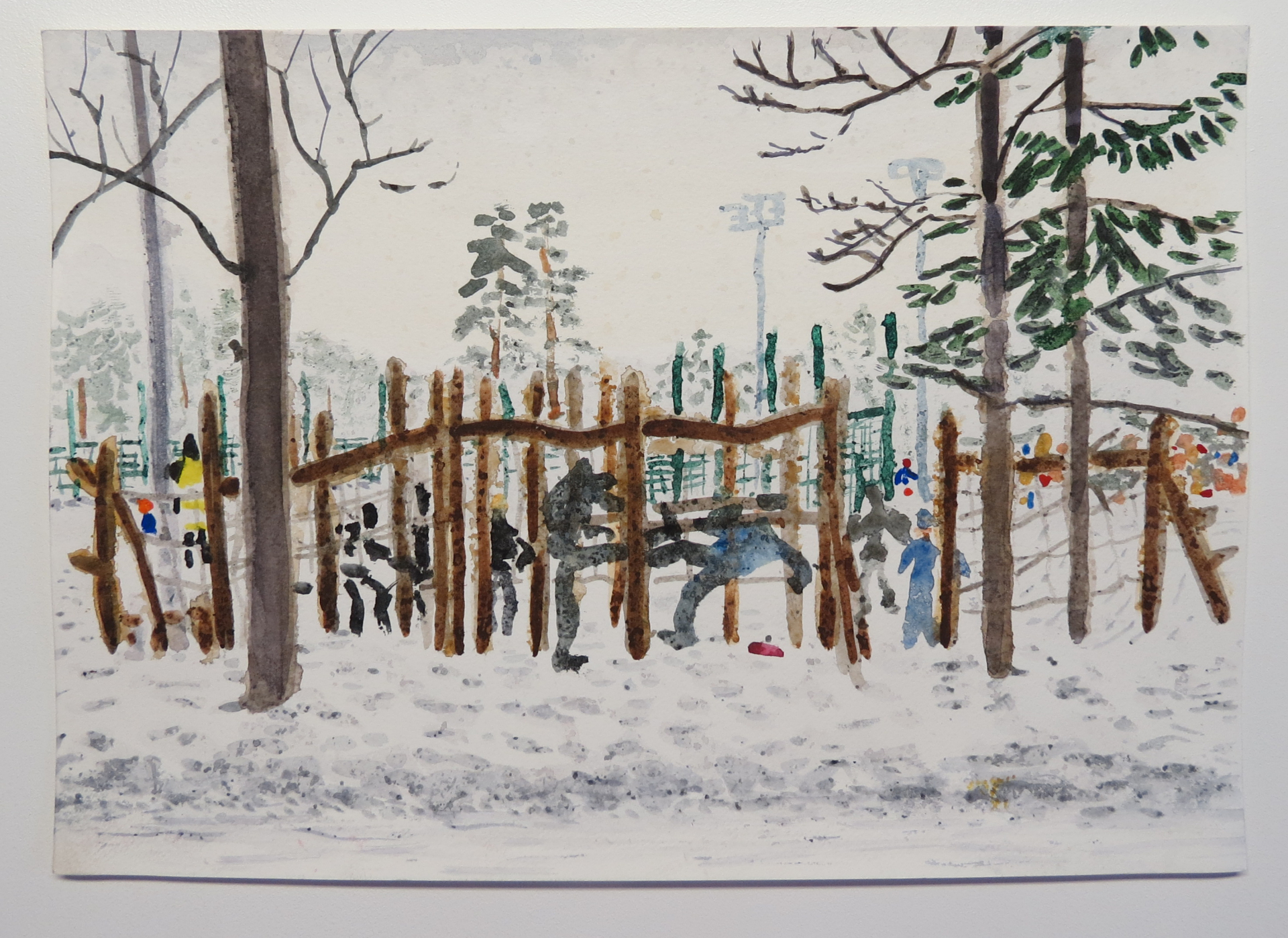 18 Winter games by the Kanteletalo | 42,5 x 30 cm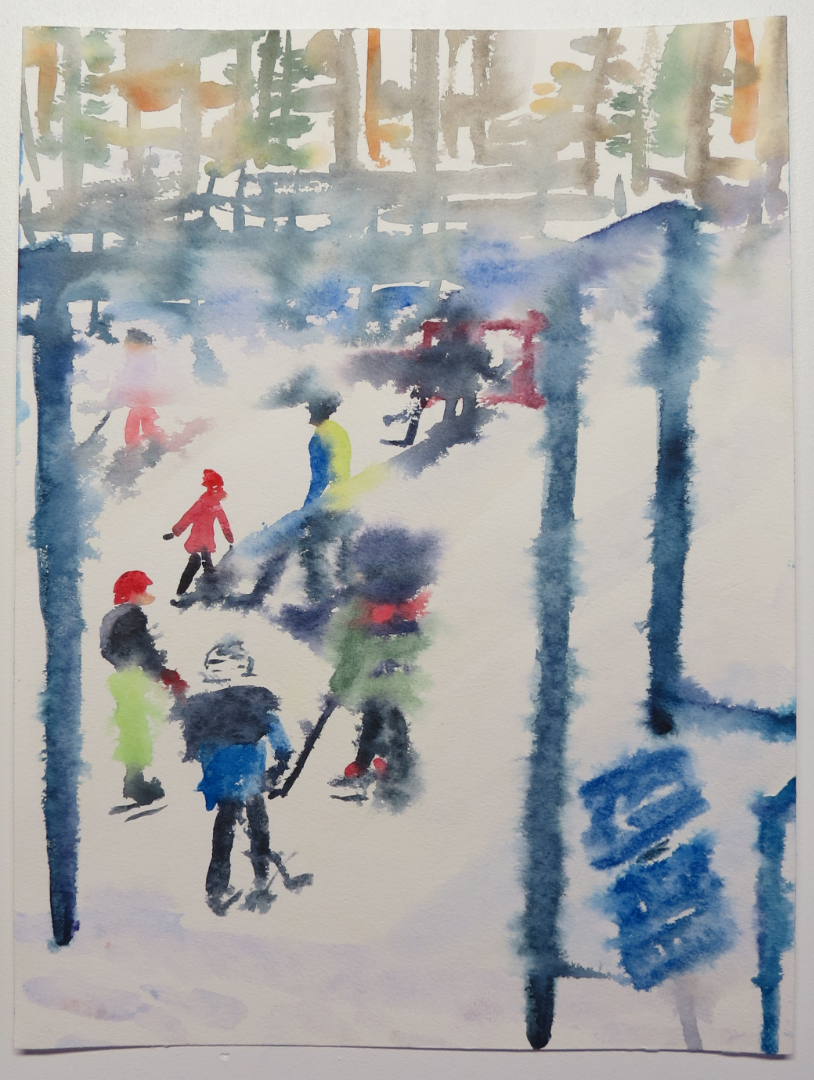 19 Ice skating | 30 x 42,5 cm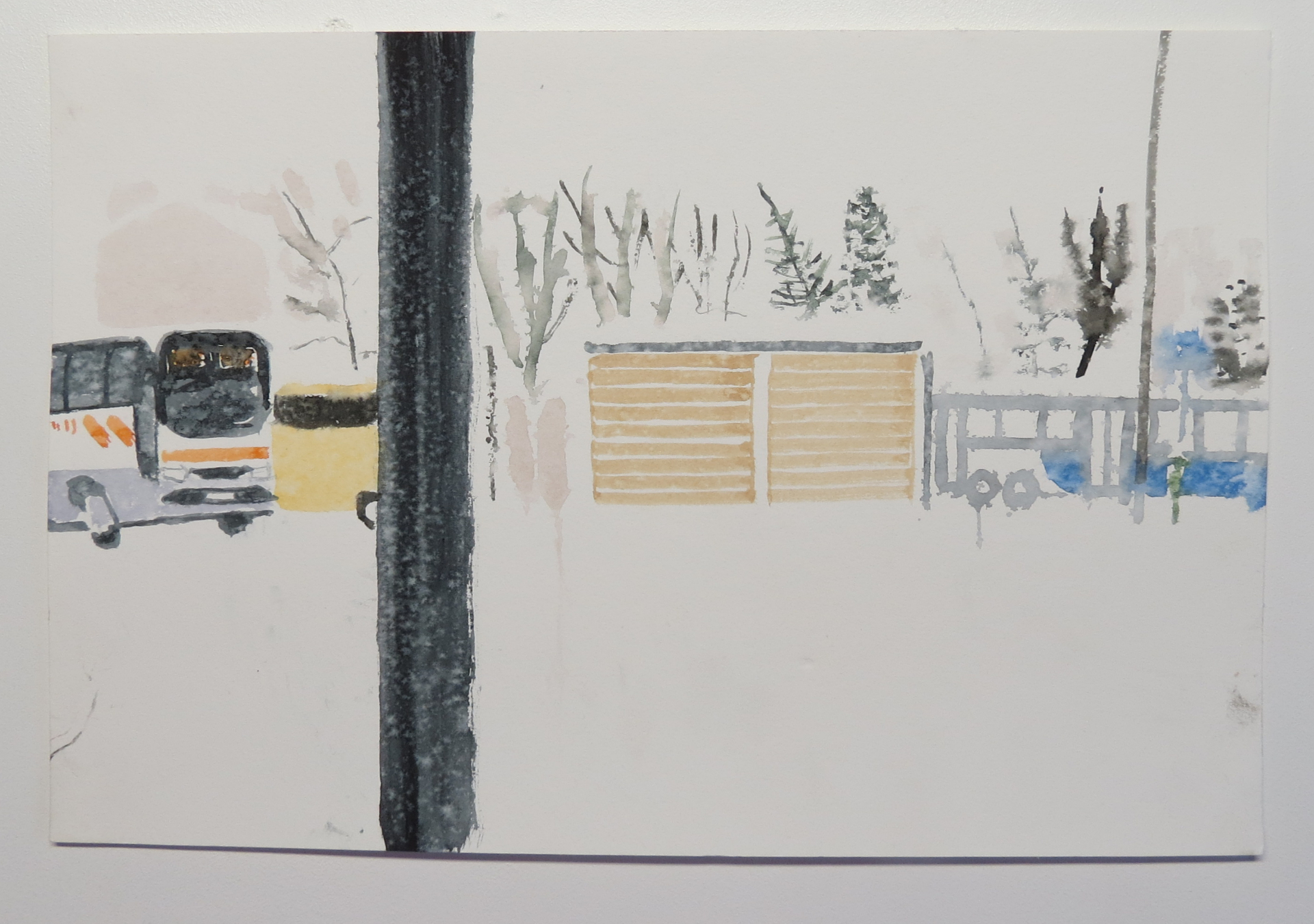 20 Snow storm by the market place | 42,5 x 30 cm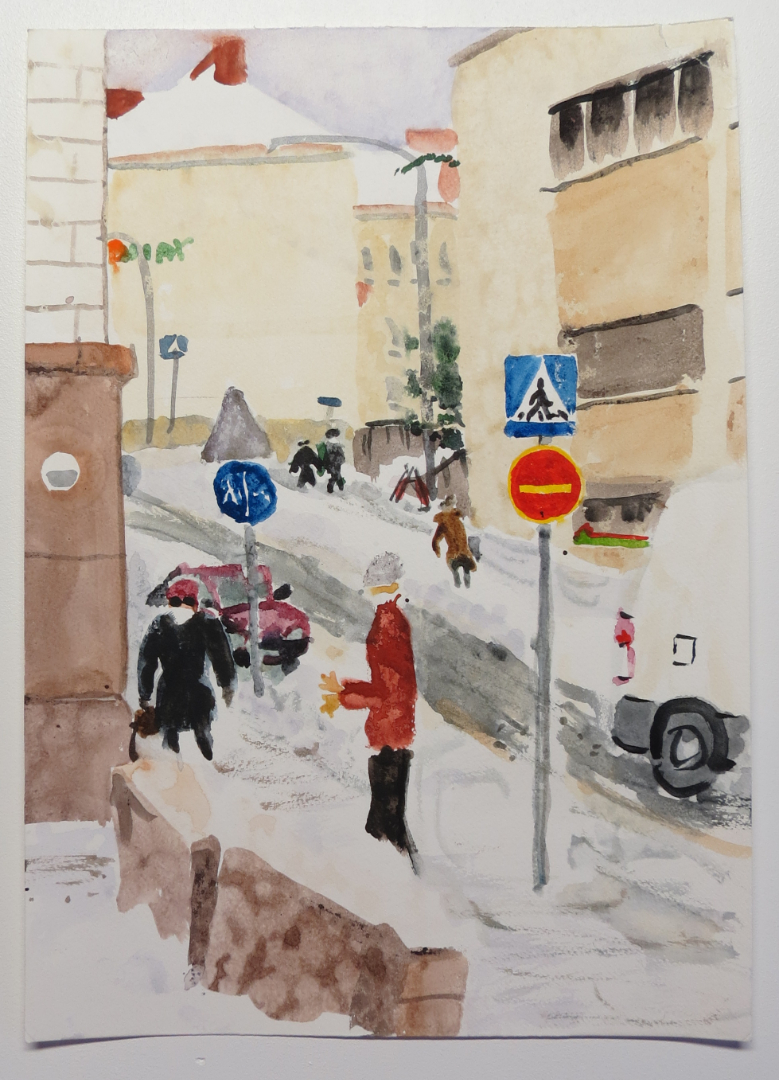 21 Lundi corner | 30 x 42,5 cm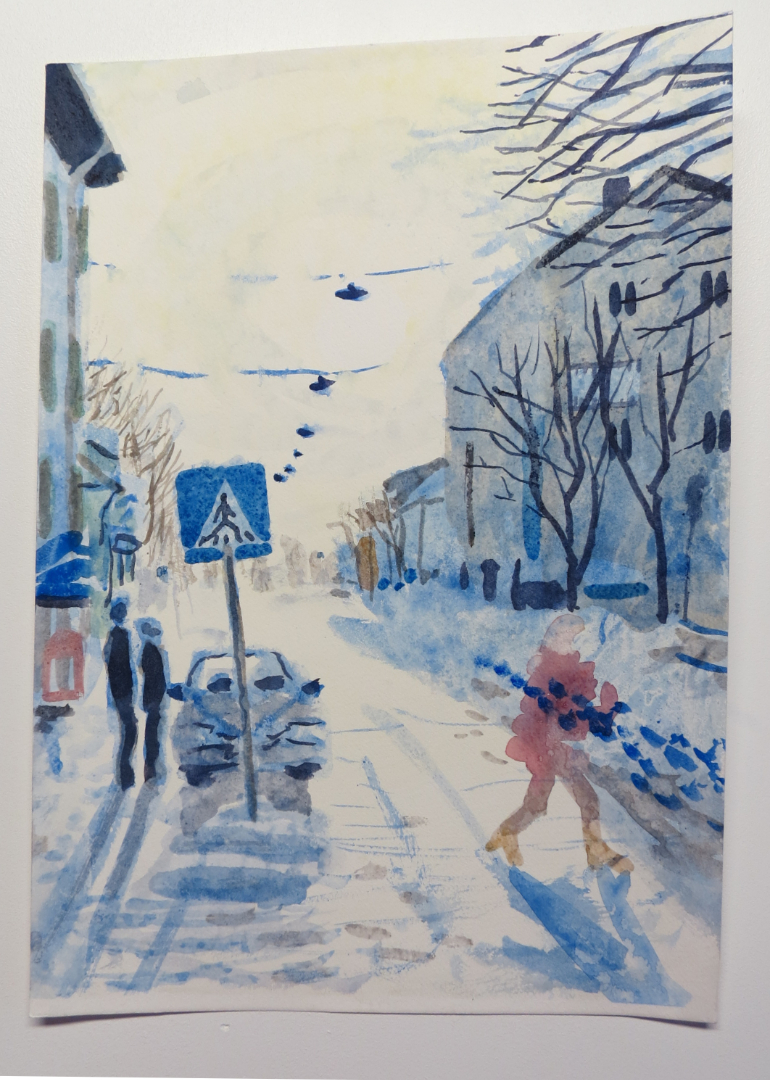 22 Winter sun by the Rauhankatu | 30 x 42,5 cm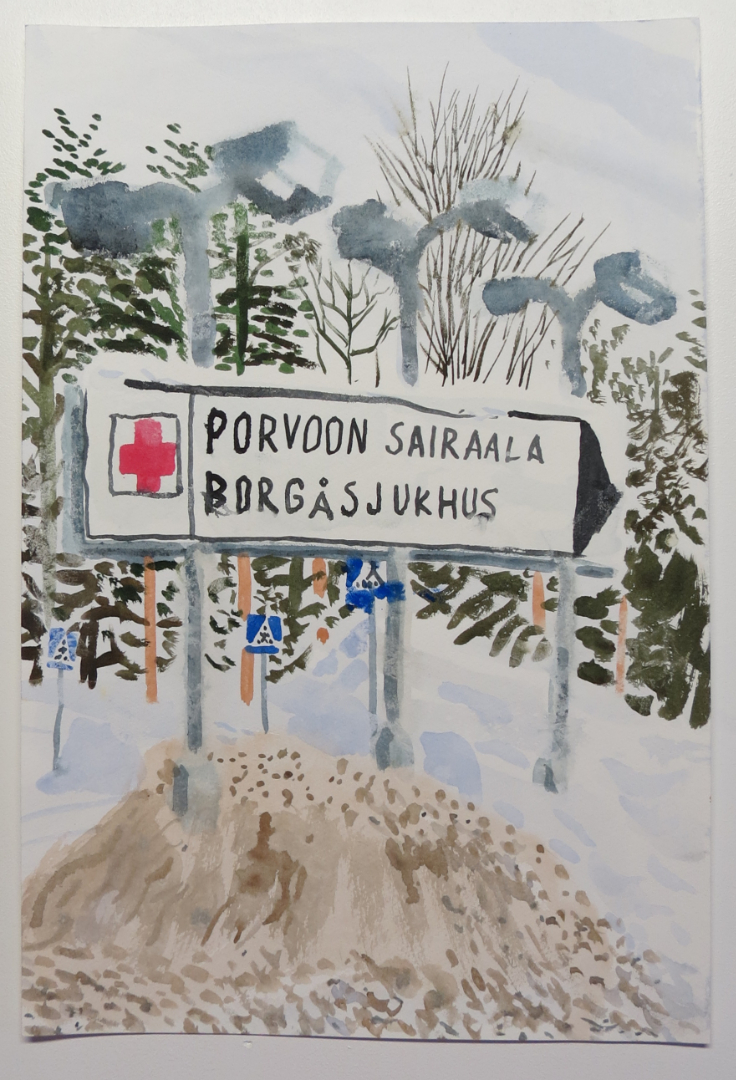 23 Hospital sign | 30 x 42,5 cm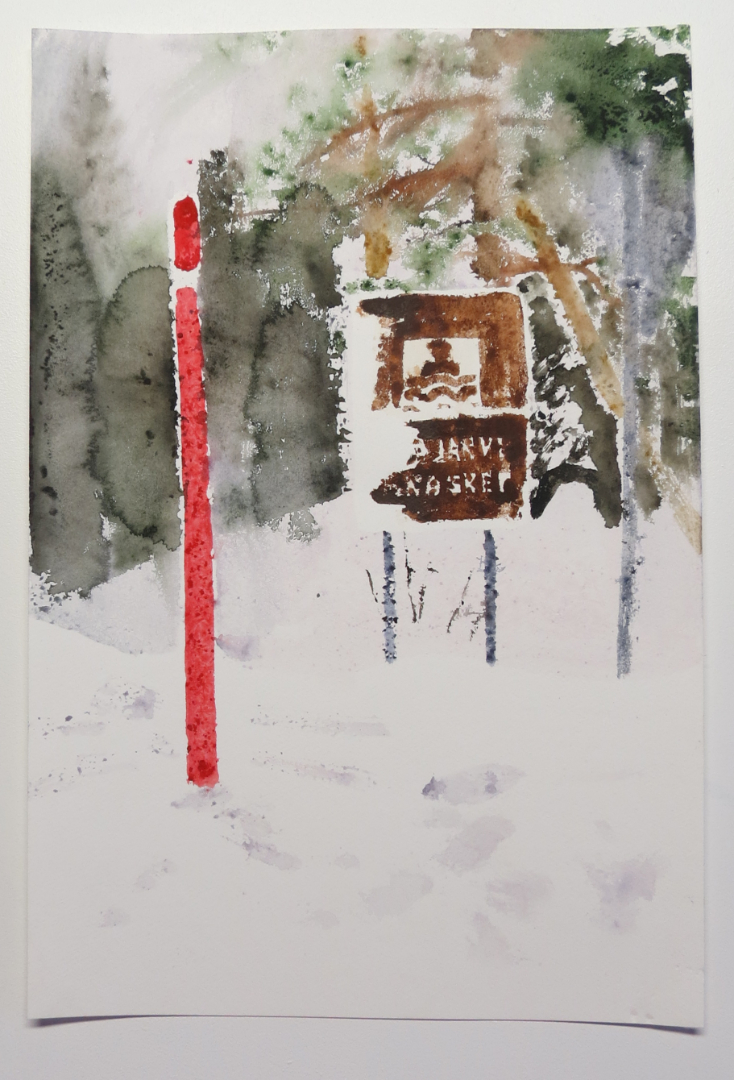 24 Tervajärvi beach | 30 x 42,5 cm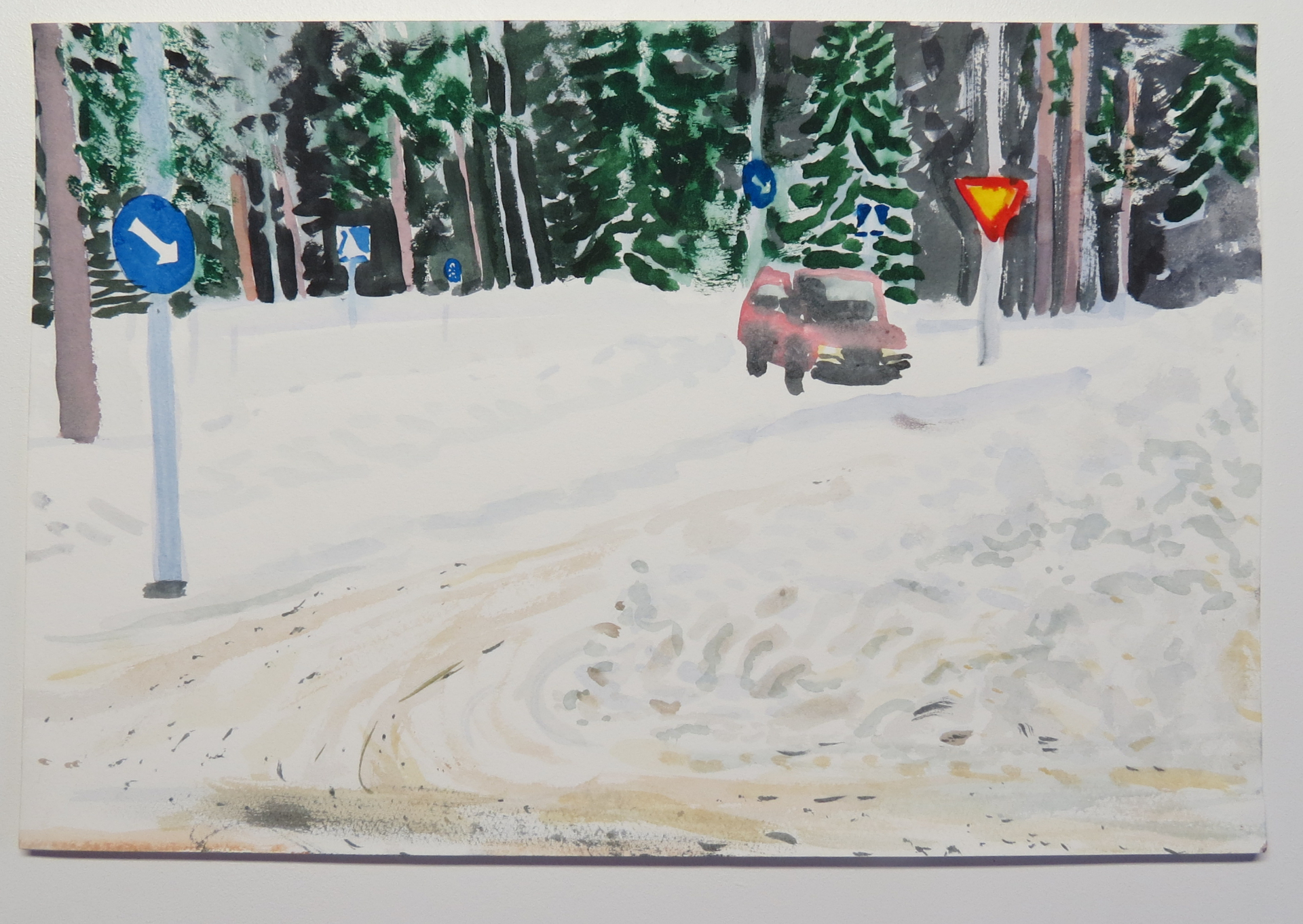 25 Cruizing in Tarmola | 42,5 x 30 cm
26 Winter afternoon in the City park | 42,5 x 30 cm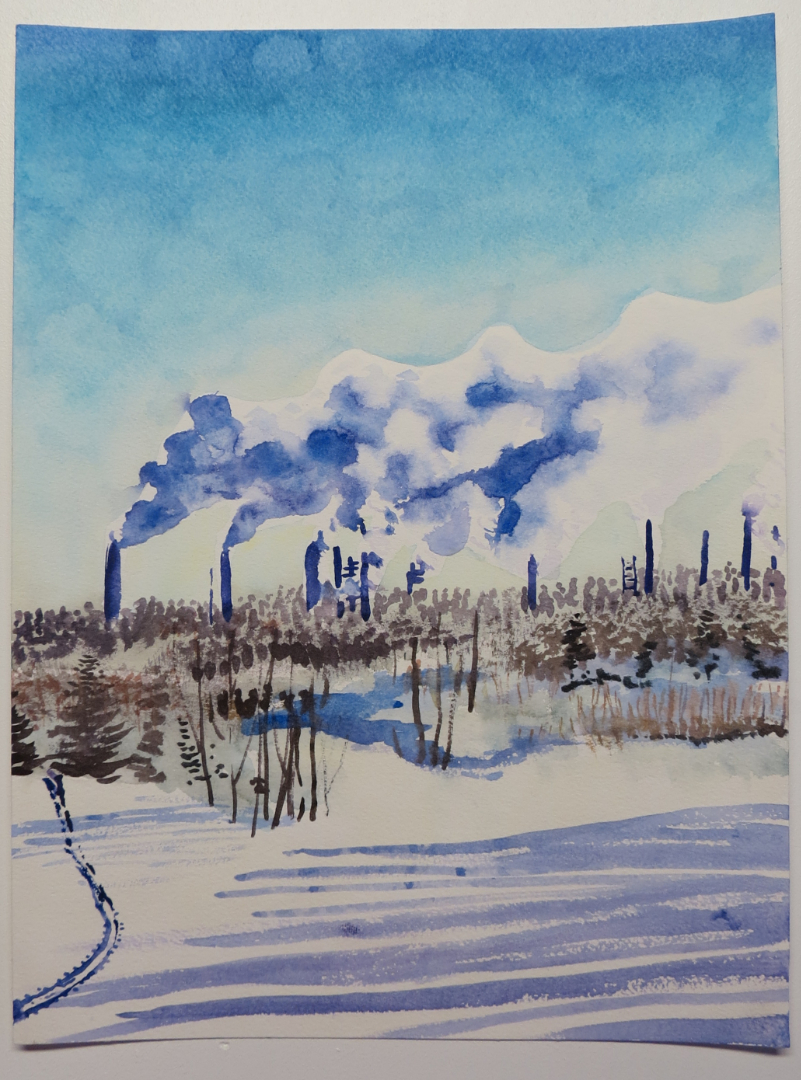 27 The pipes of Sköldvik | 30 x 42,5 cm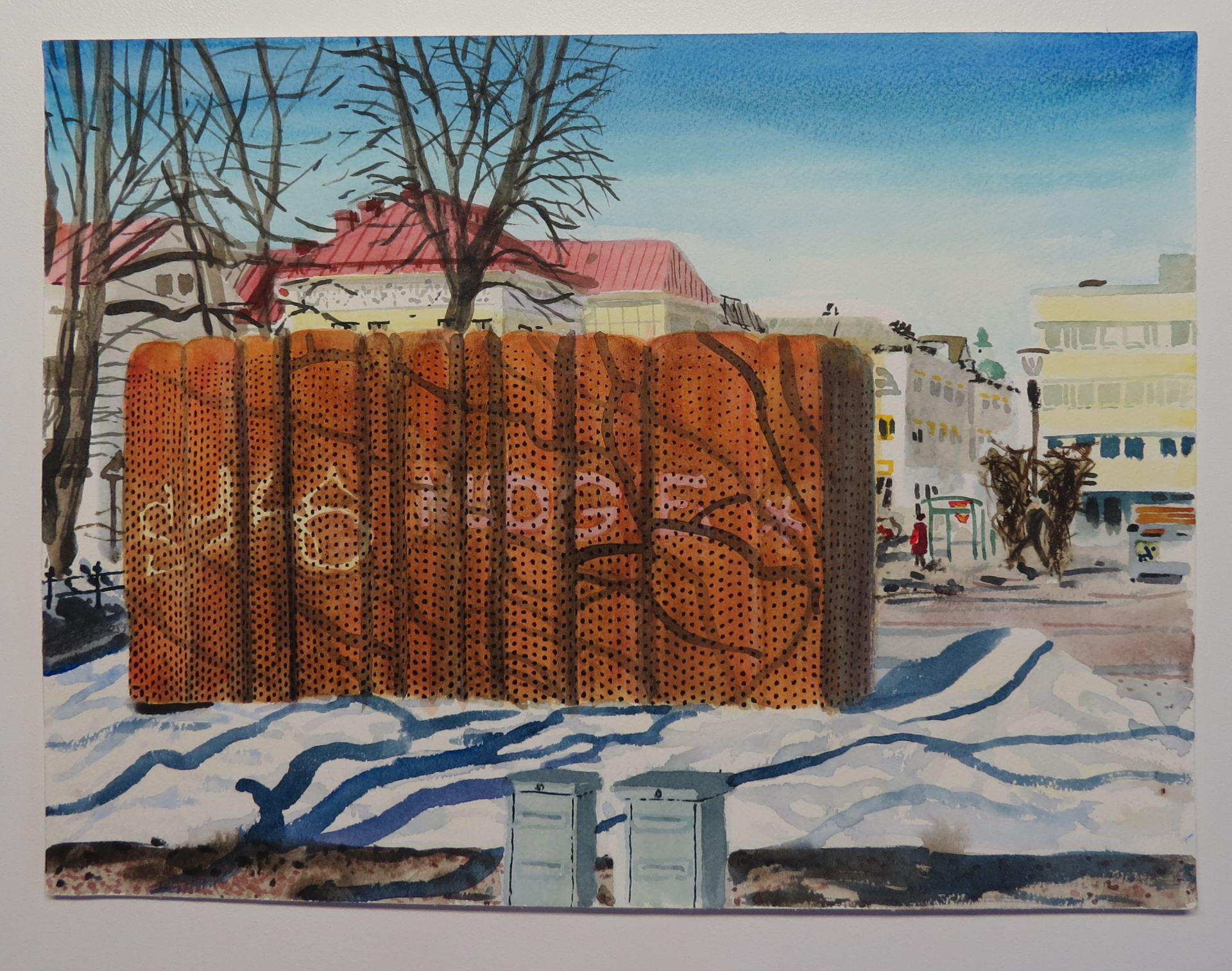 28 The puplic restroom | 42,5 x 30 cm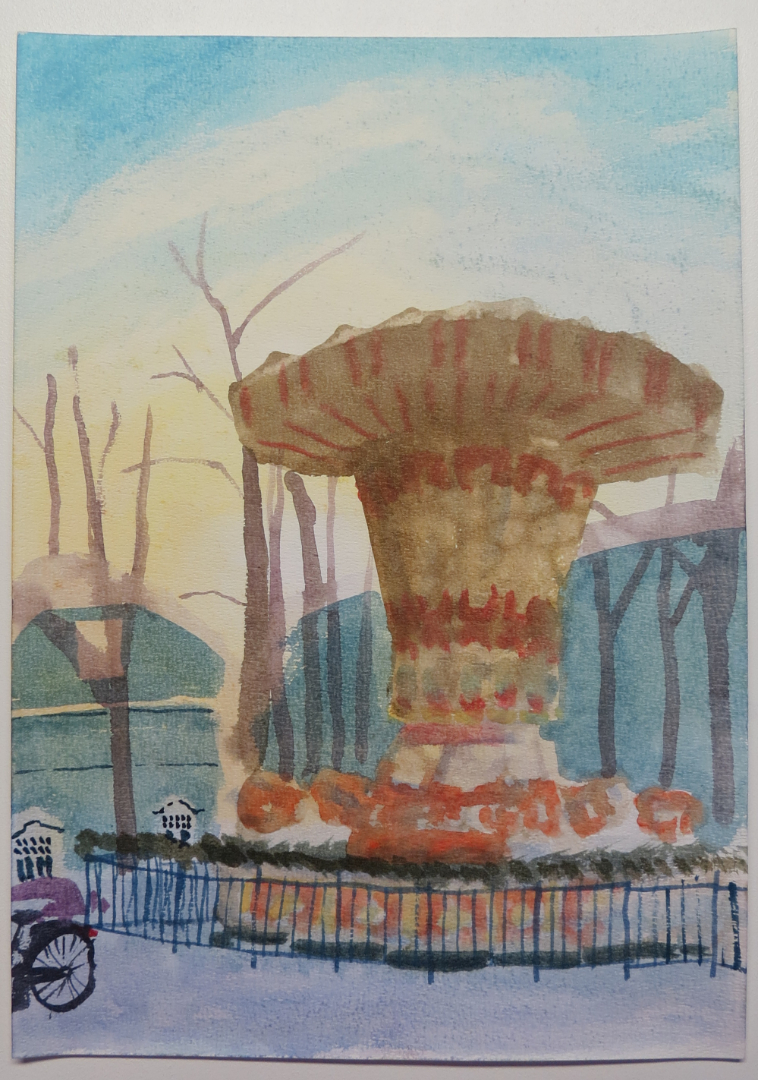 29 Merry-go-round | 30 x 42,5 cm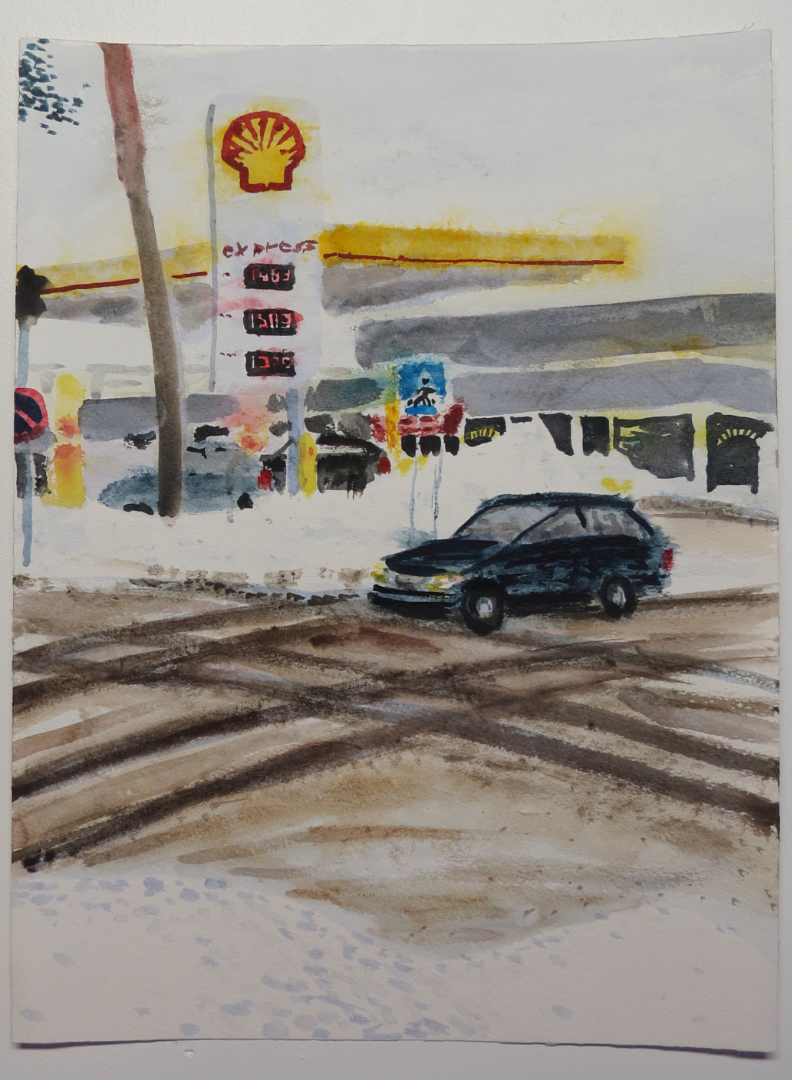 30 Tarmola pizzeria | 30 x 42,5 cm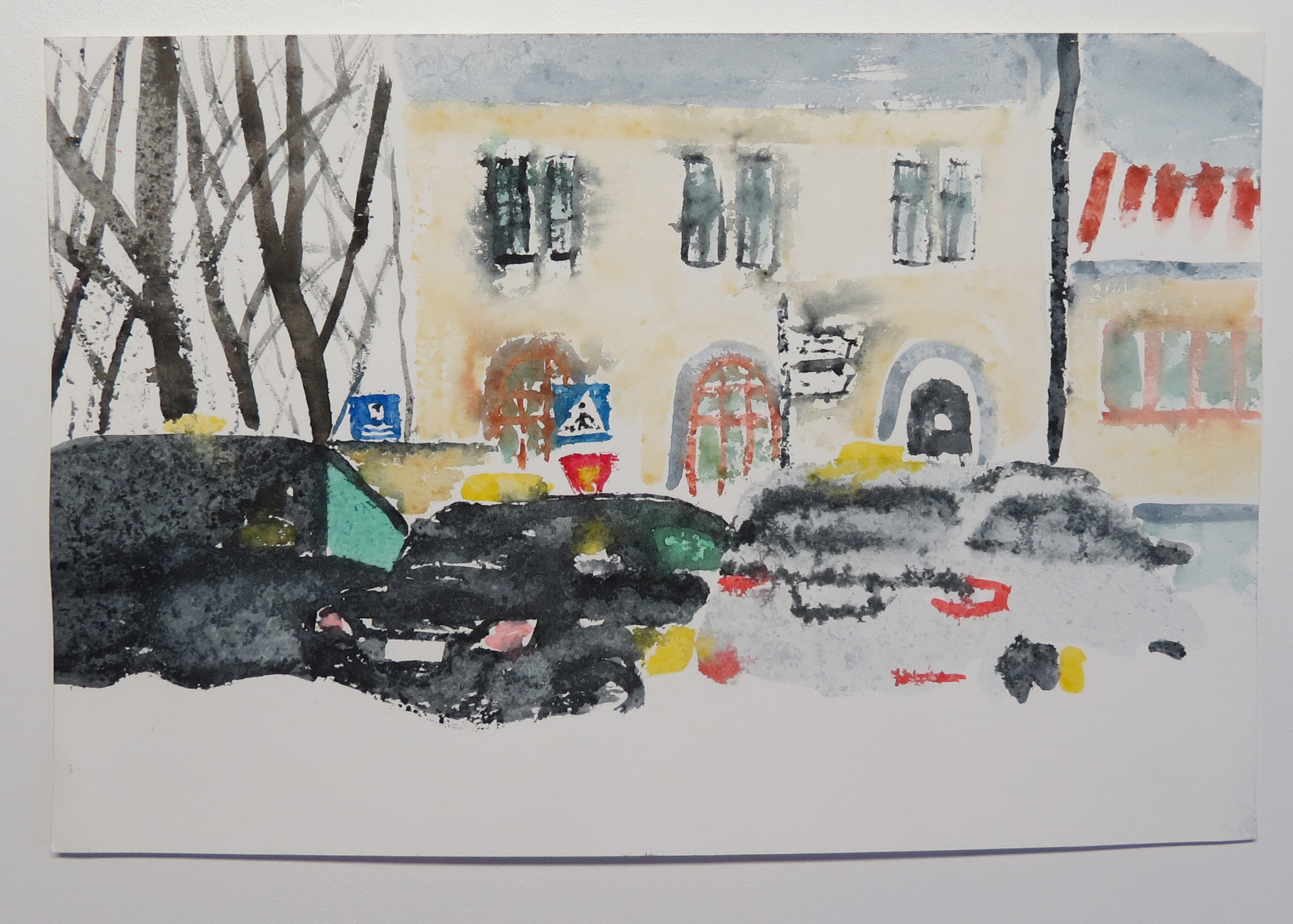 31Taxis in snow | 42,5 x 30 cm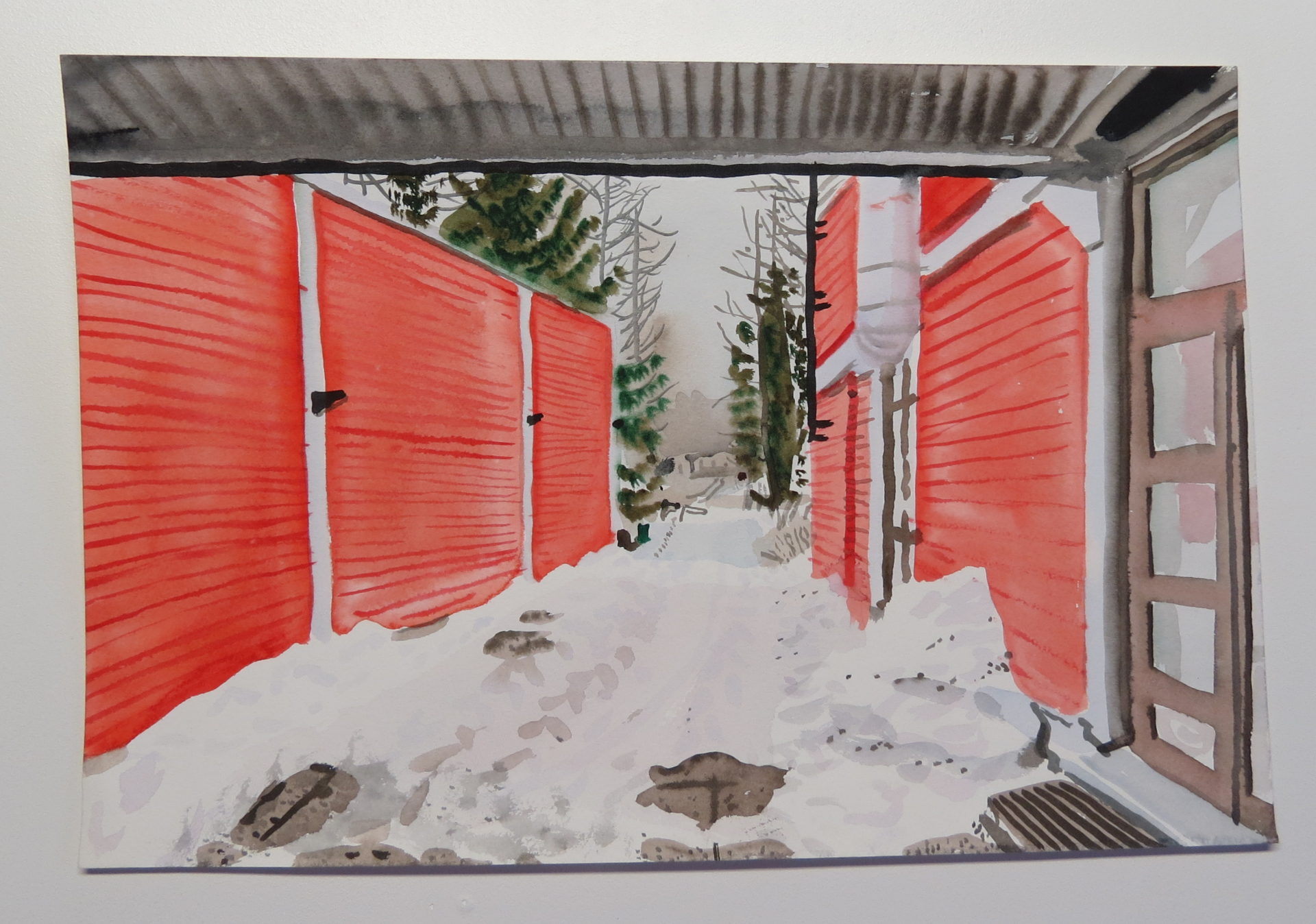 32 The beautiful walls of Kevari mall | 42,5 x 30 cm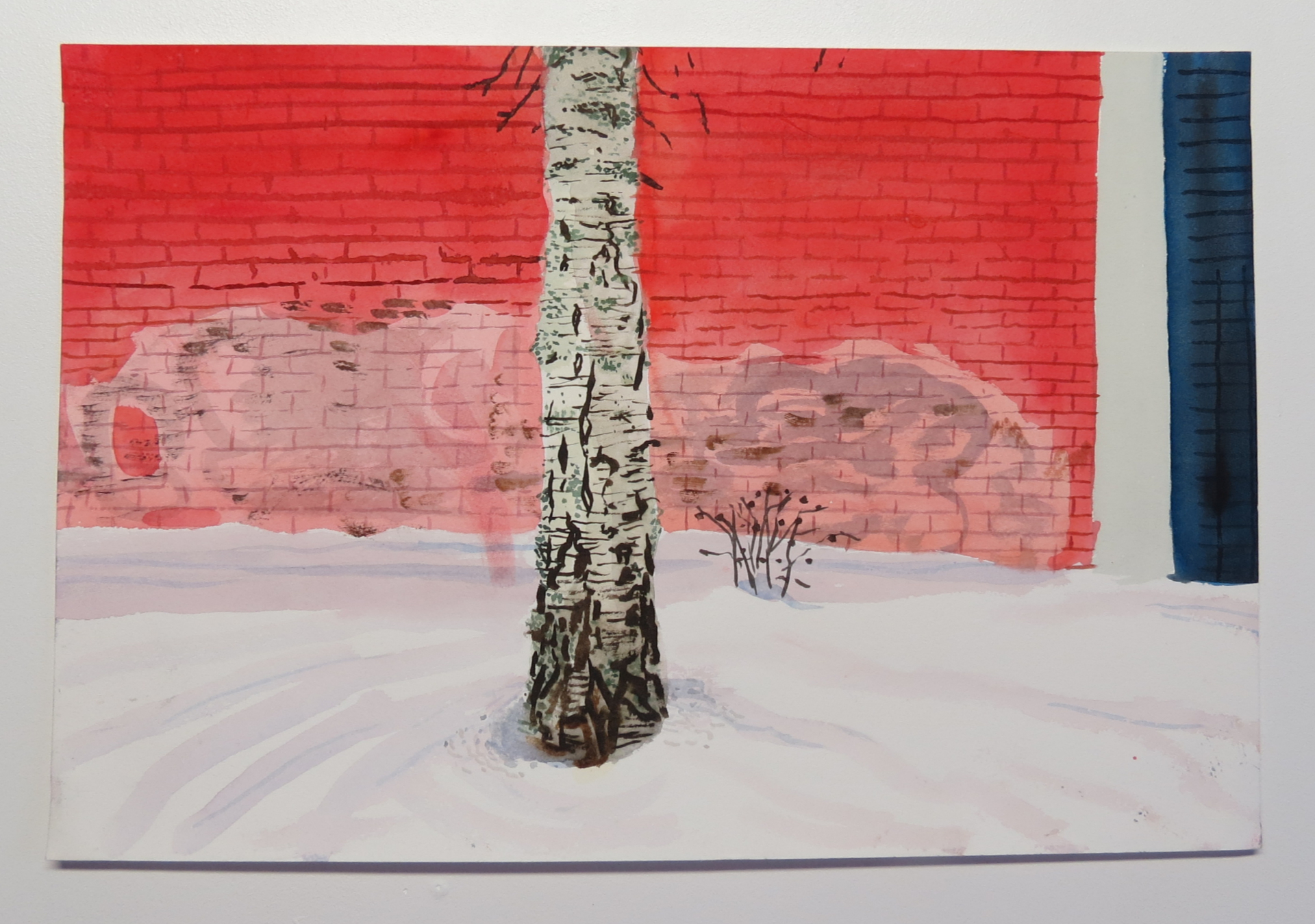 33 The beautiful walls of Kevari mall II | 42,5 x 30 cm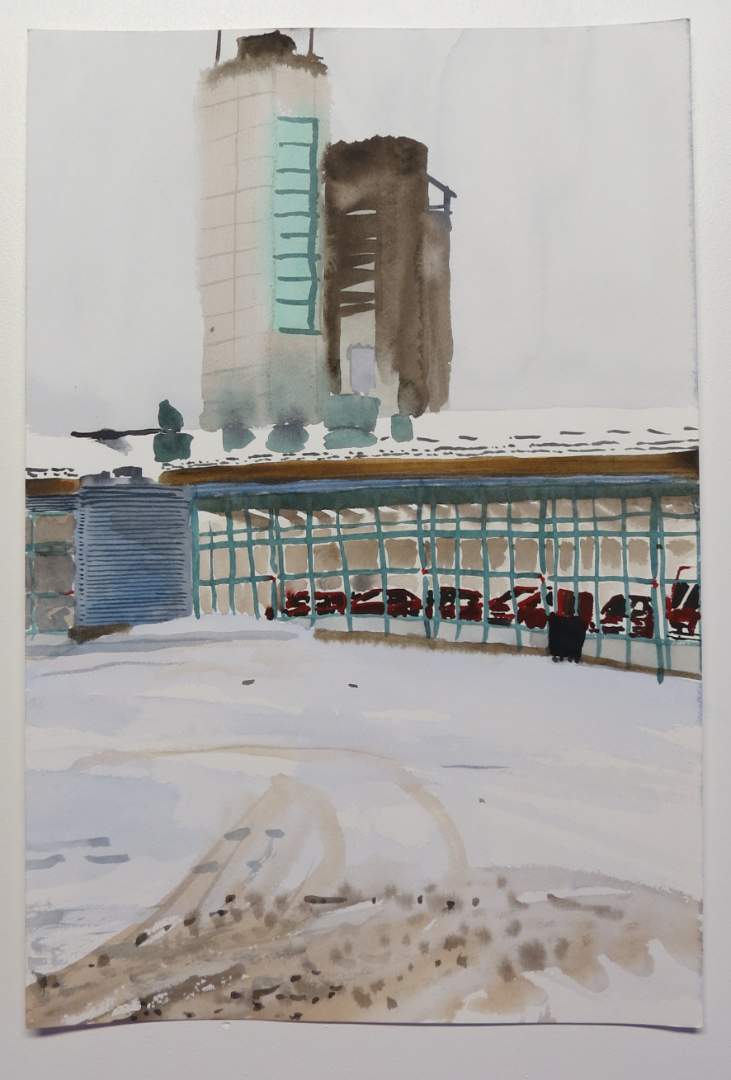 34 Kuninkaanportti fire station | 30 x 42,5 cm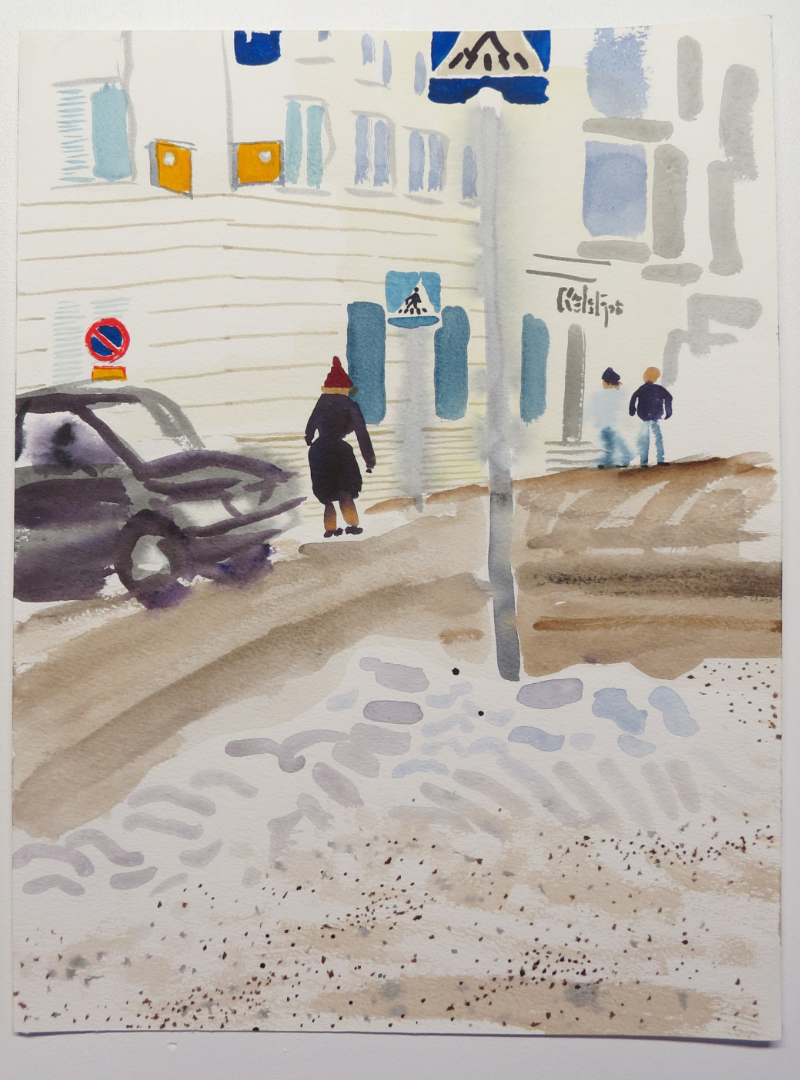 35 Kela corner | 30 x 42,5 cm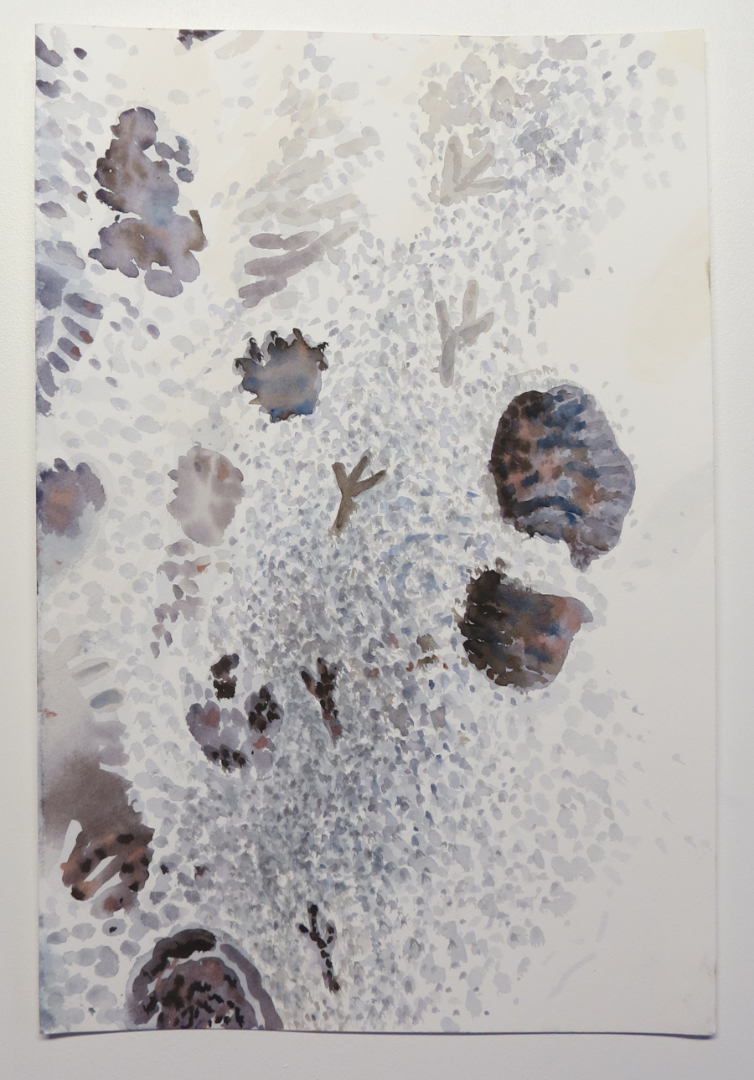 36 Marks in the snow | 30 x 42,5 cm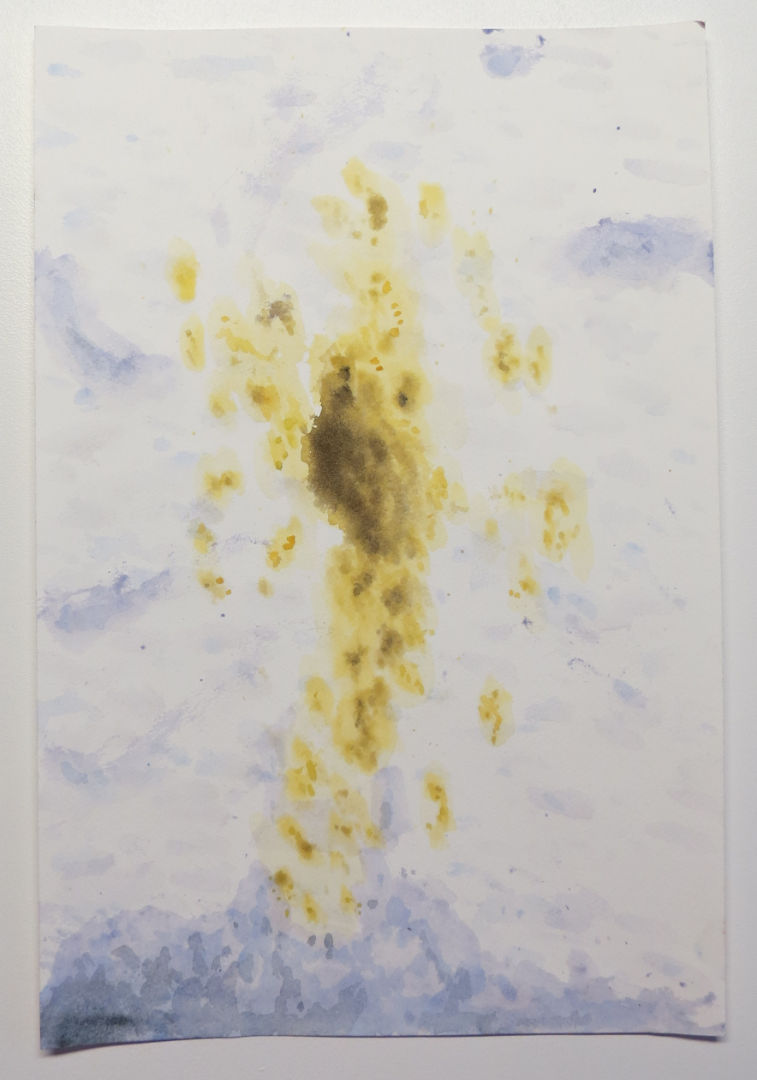 (suomi) 37 Keltainen lumi[:enYellow snow | 30 x 42,5 cm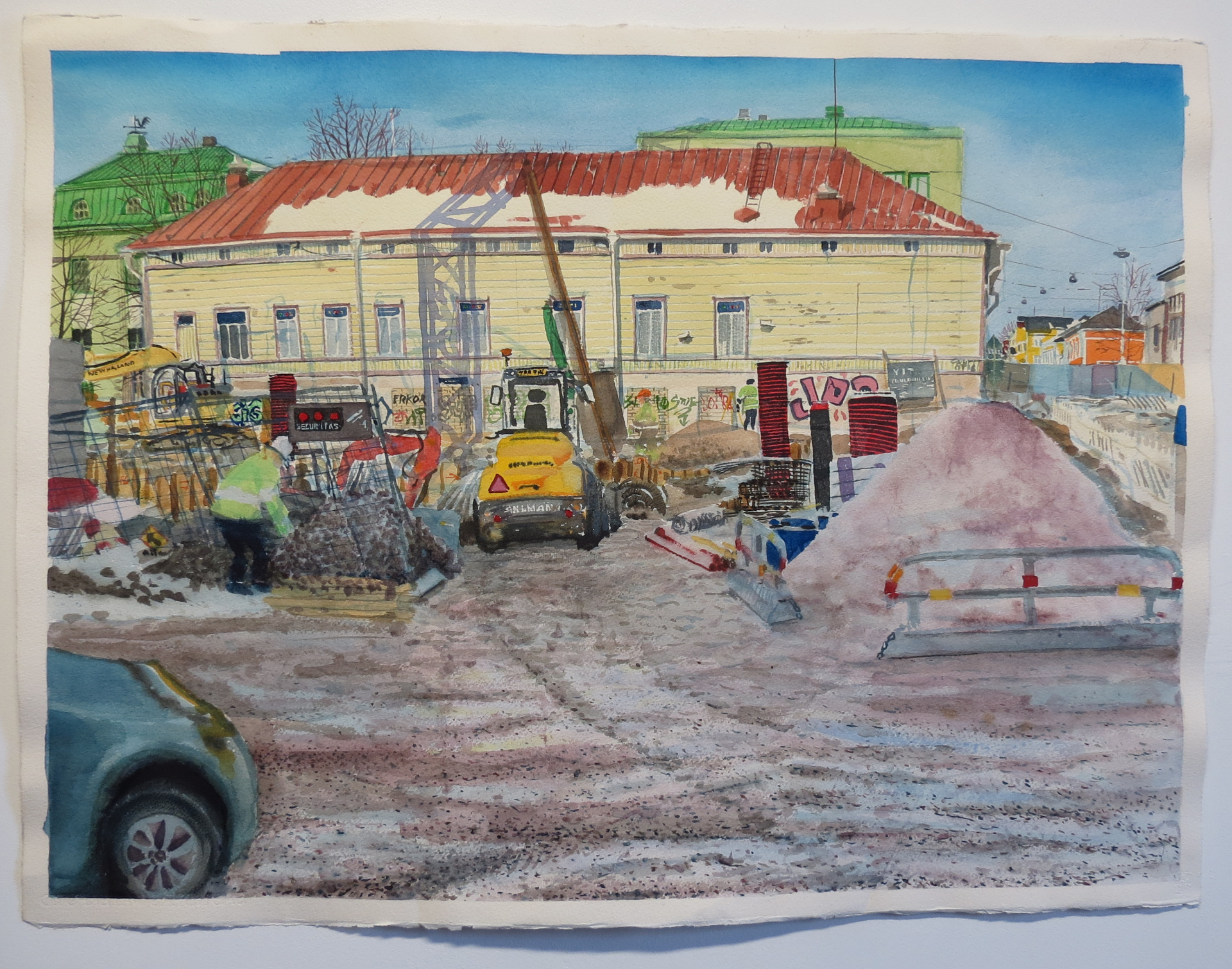 38March by the Etolantalo | 85,5 x 67 cm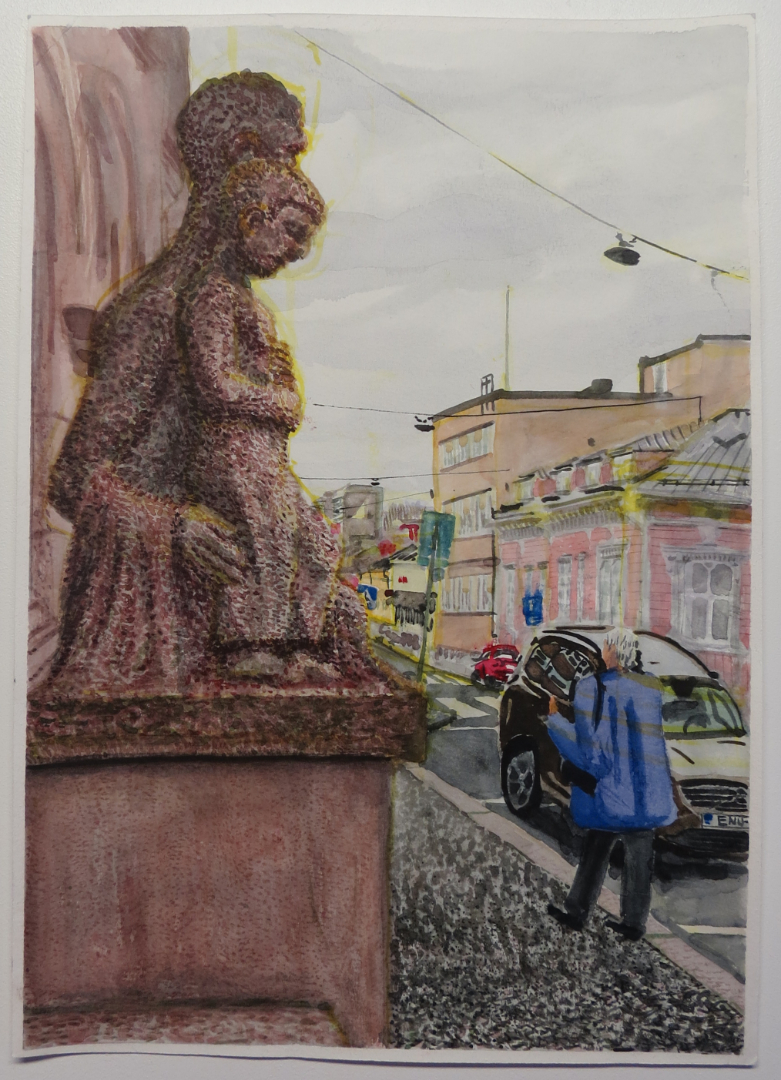 39 Borgåbladet house | 30 x 42,5 cm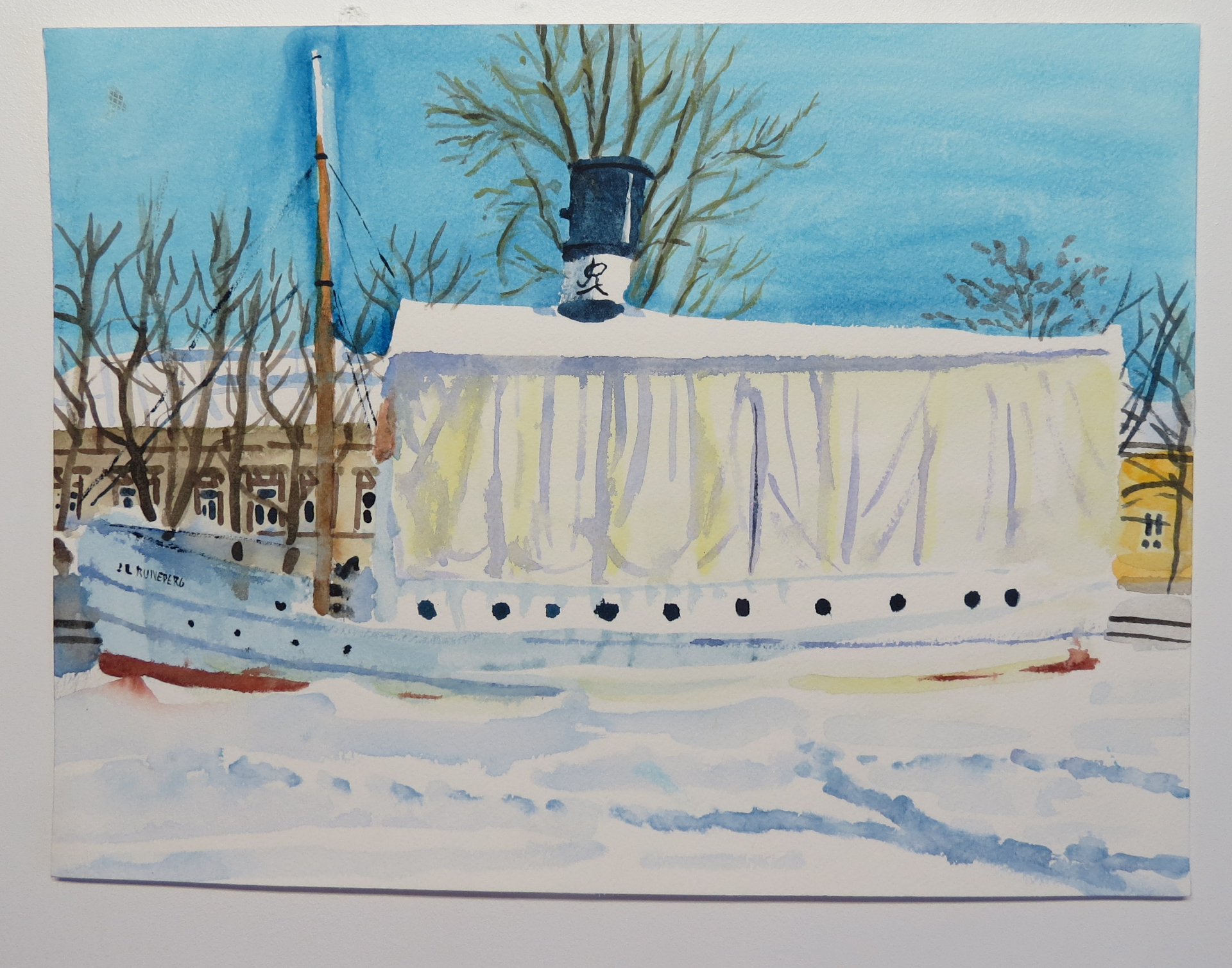 40 J:L: Runeberg under the hood | 42,5 x 30 cm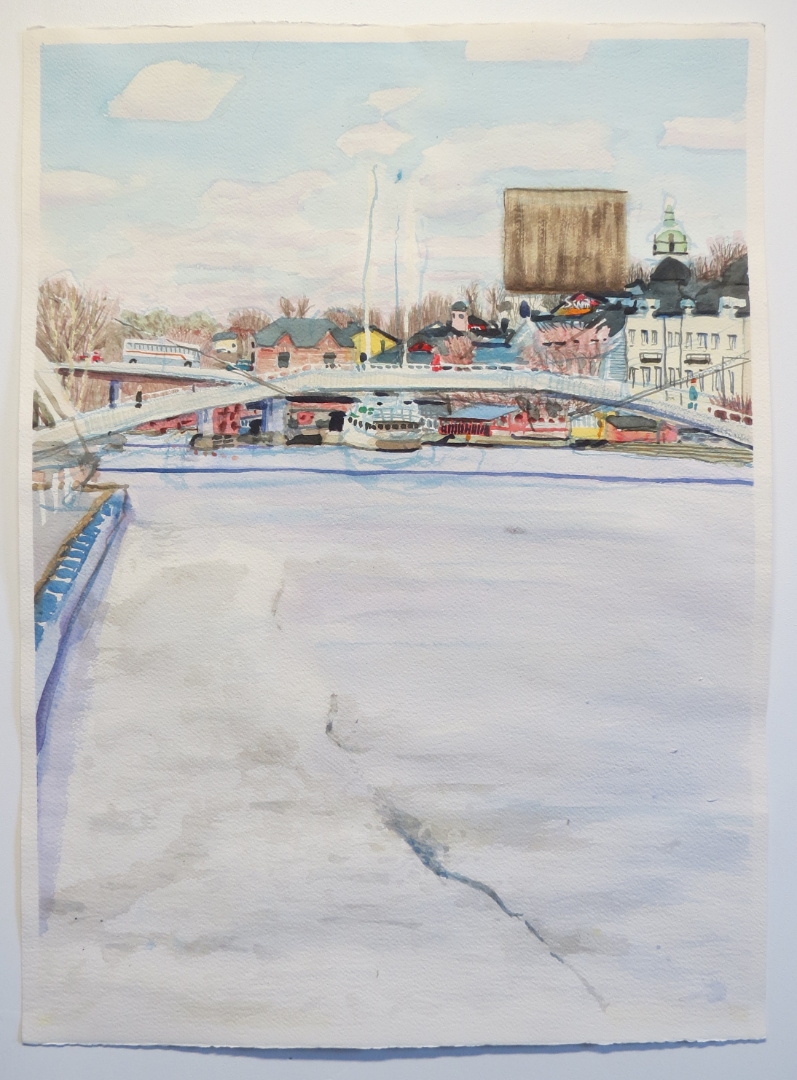 41 the Porvoo river | 67 x 85,5 cm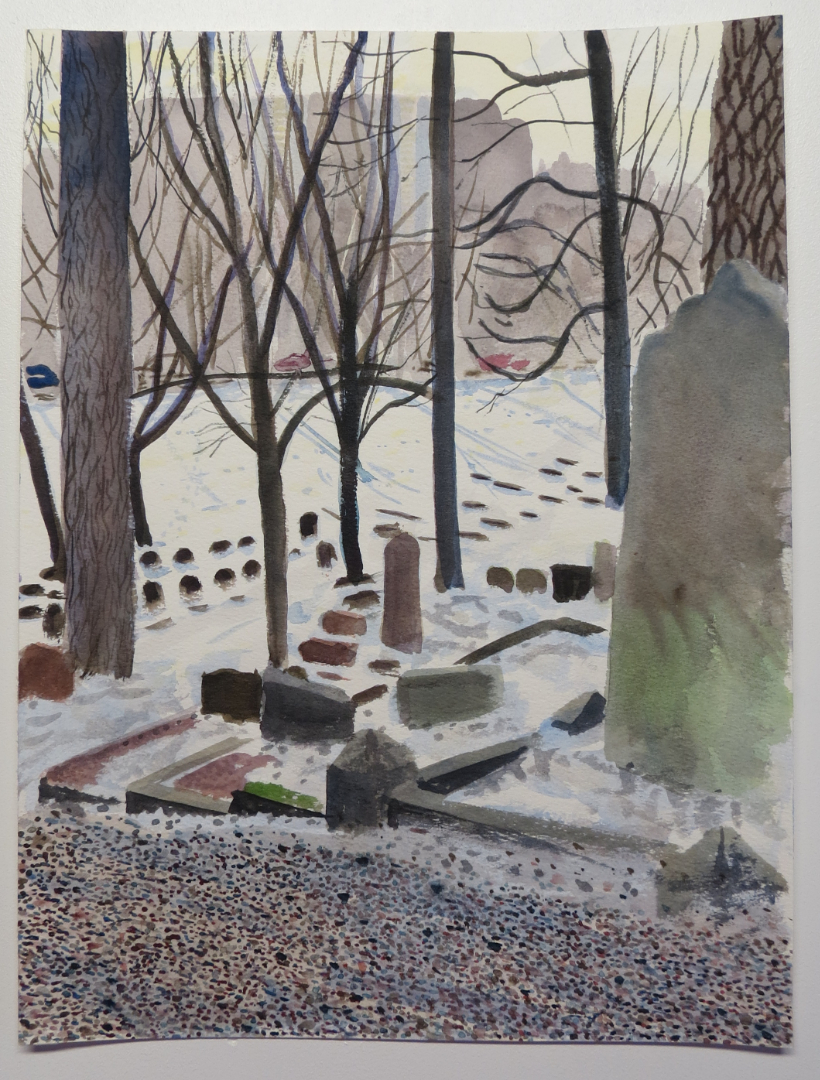 42 March at the graveyard | 30 x 42,5 cm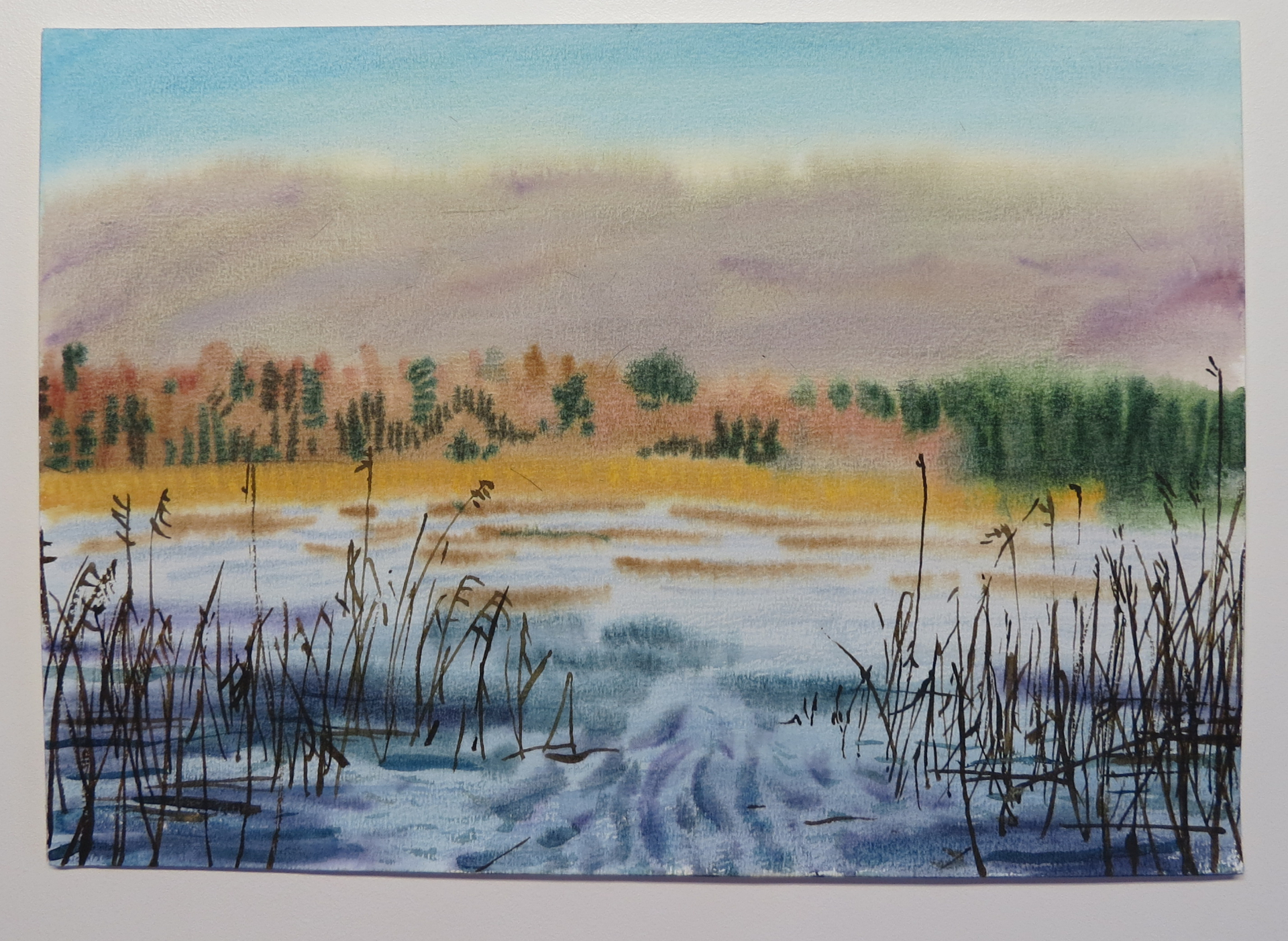 43 Ice on Veckjärvi | 42,5 x 30 cm
44 Söderströmm bookstore and the city library | 30 x 42,5 cm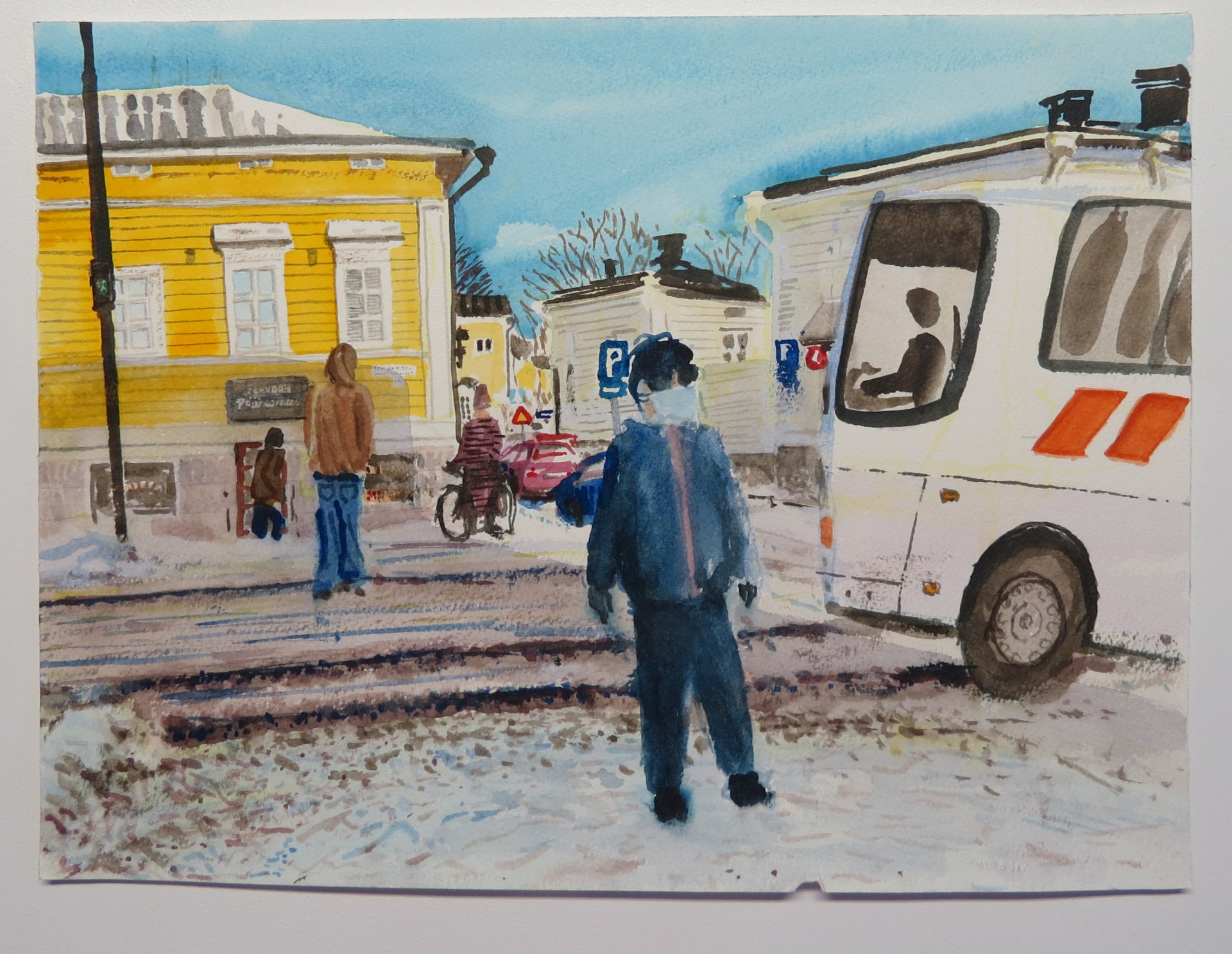 45 Porvoo Gamestore | 42,5 x 30 cm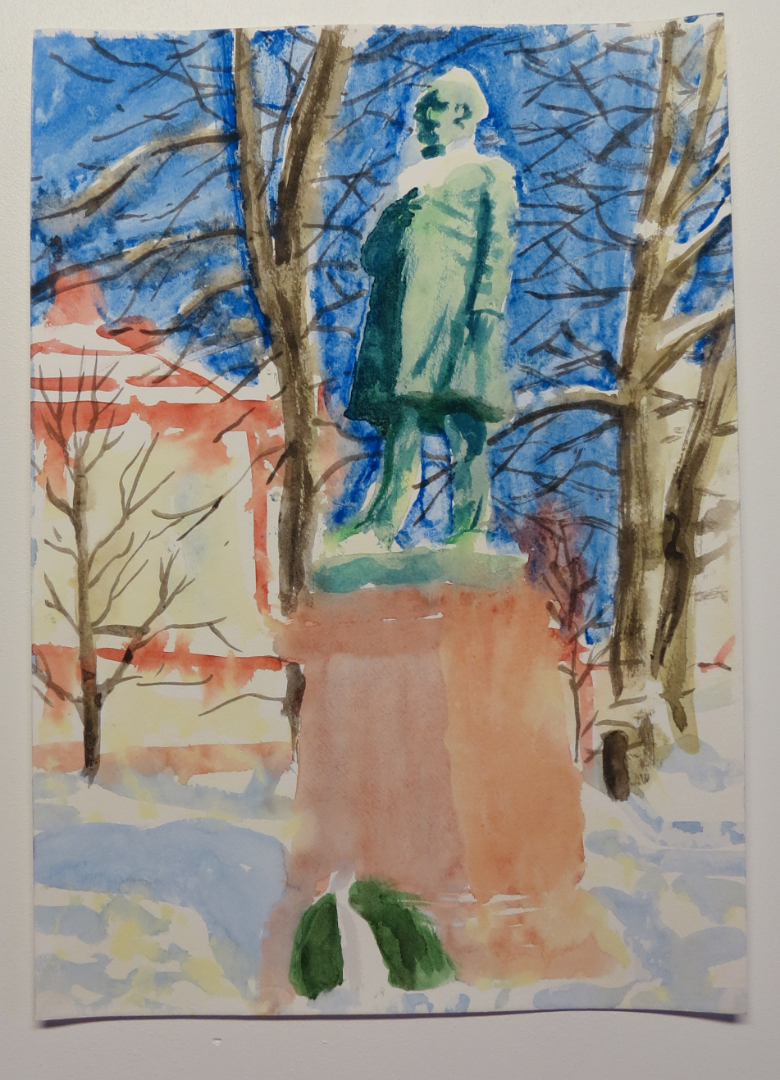 46 Happy Runebergs day! | 30 x 42,5 cm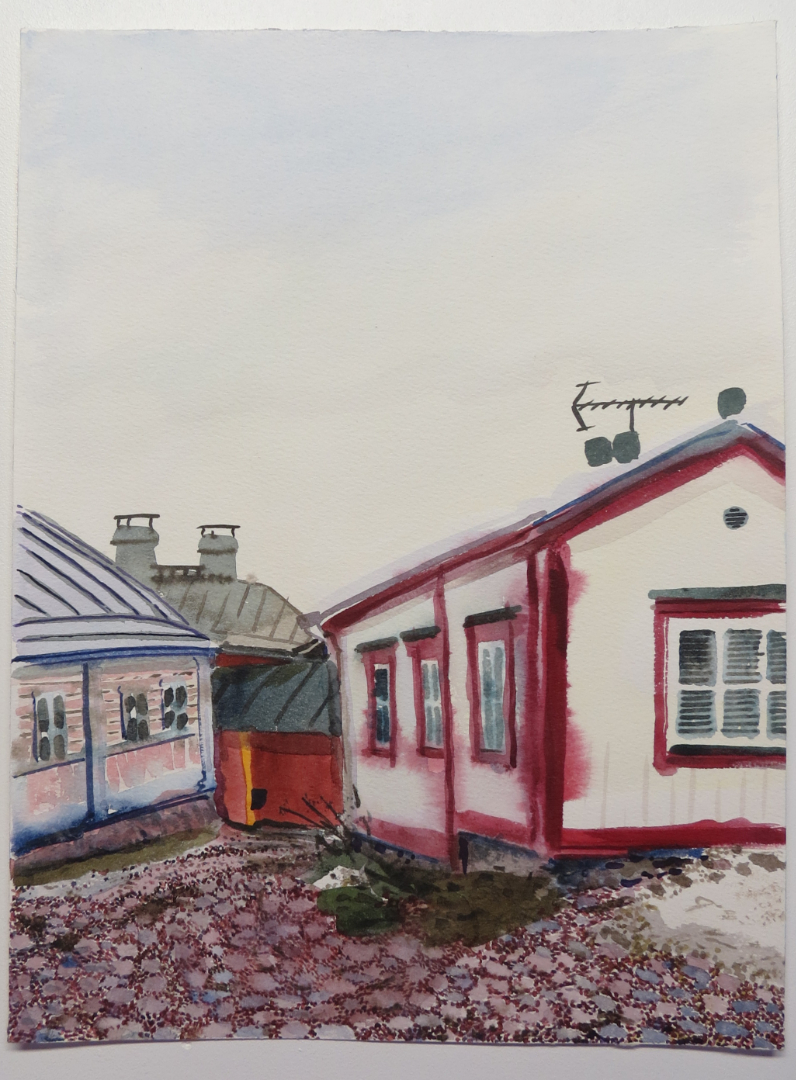 47 Once here was a store | 30 x 42,5 cm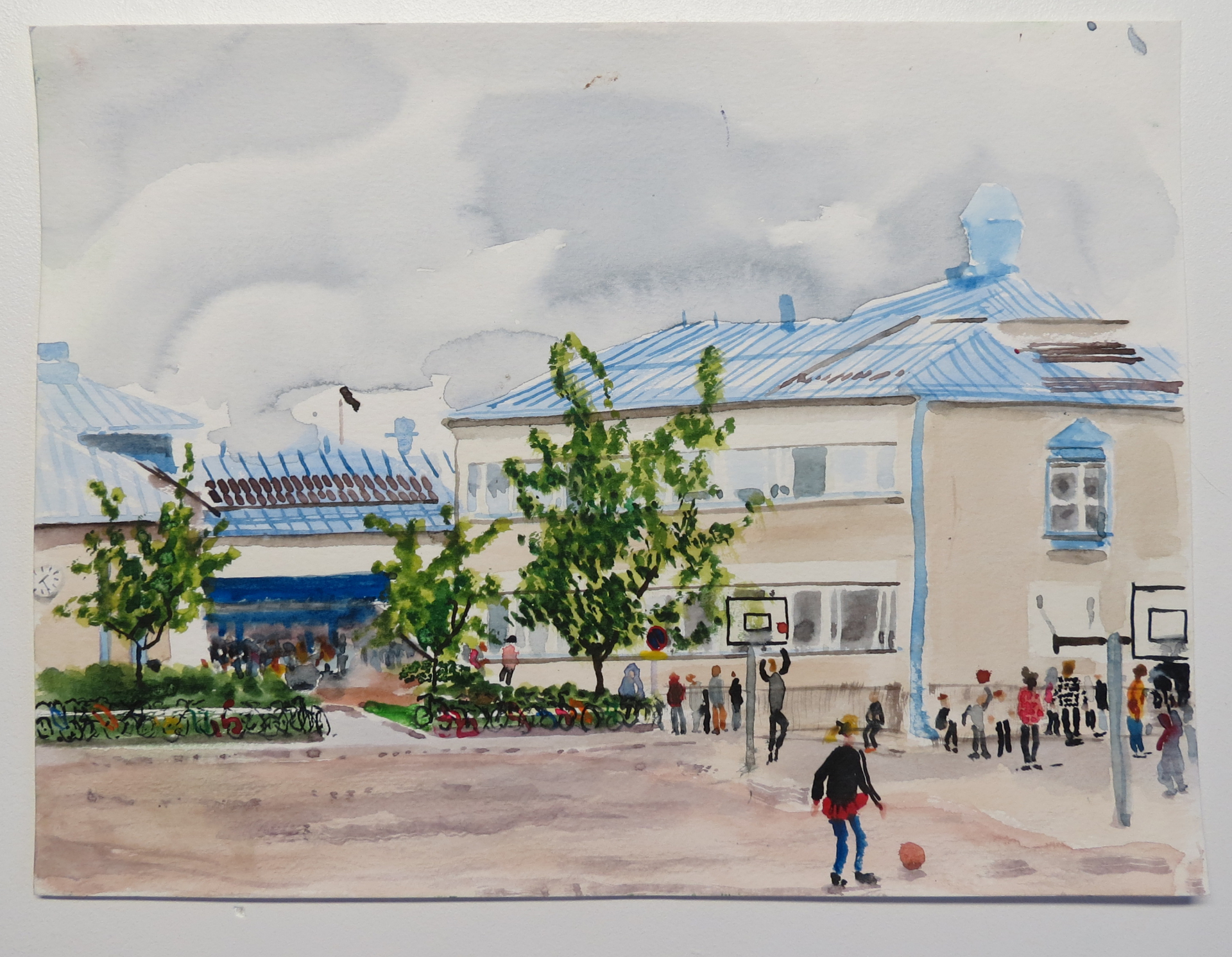 48 Secondary school | 32 x 24 cm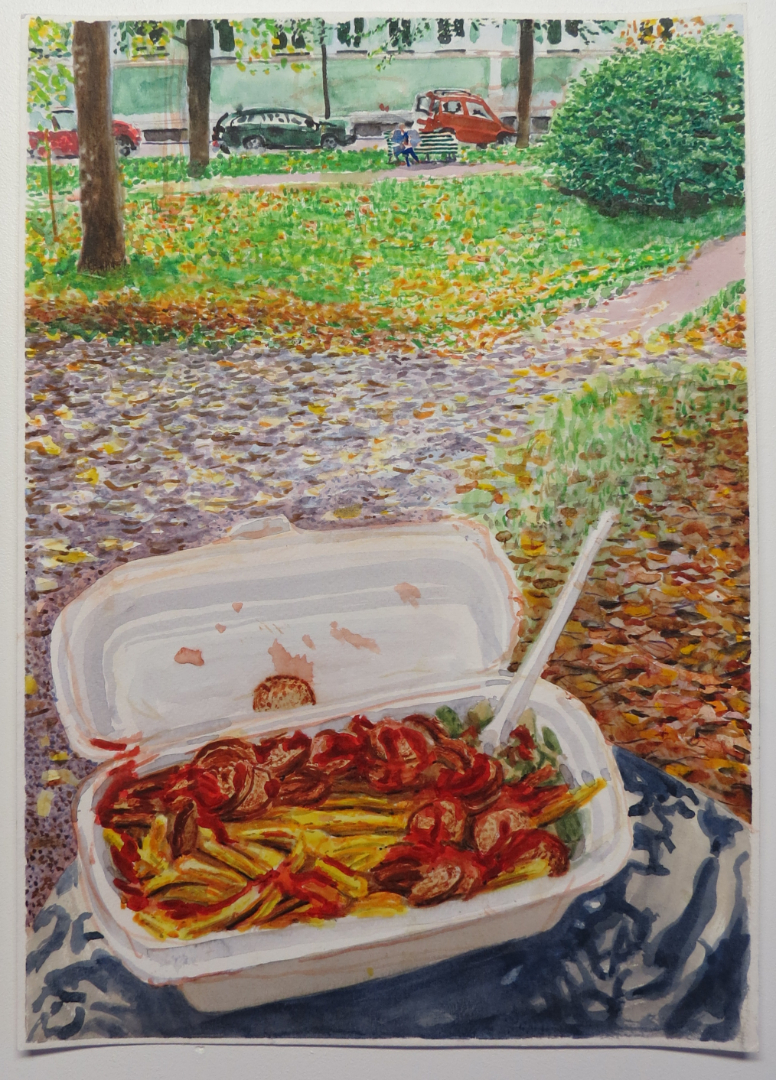 49 Street kitchen | 30 x 42,5 cm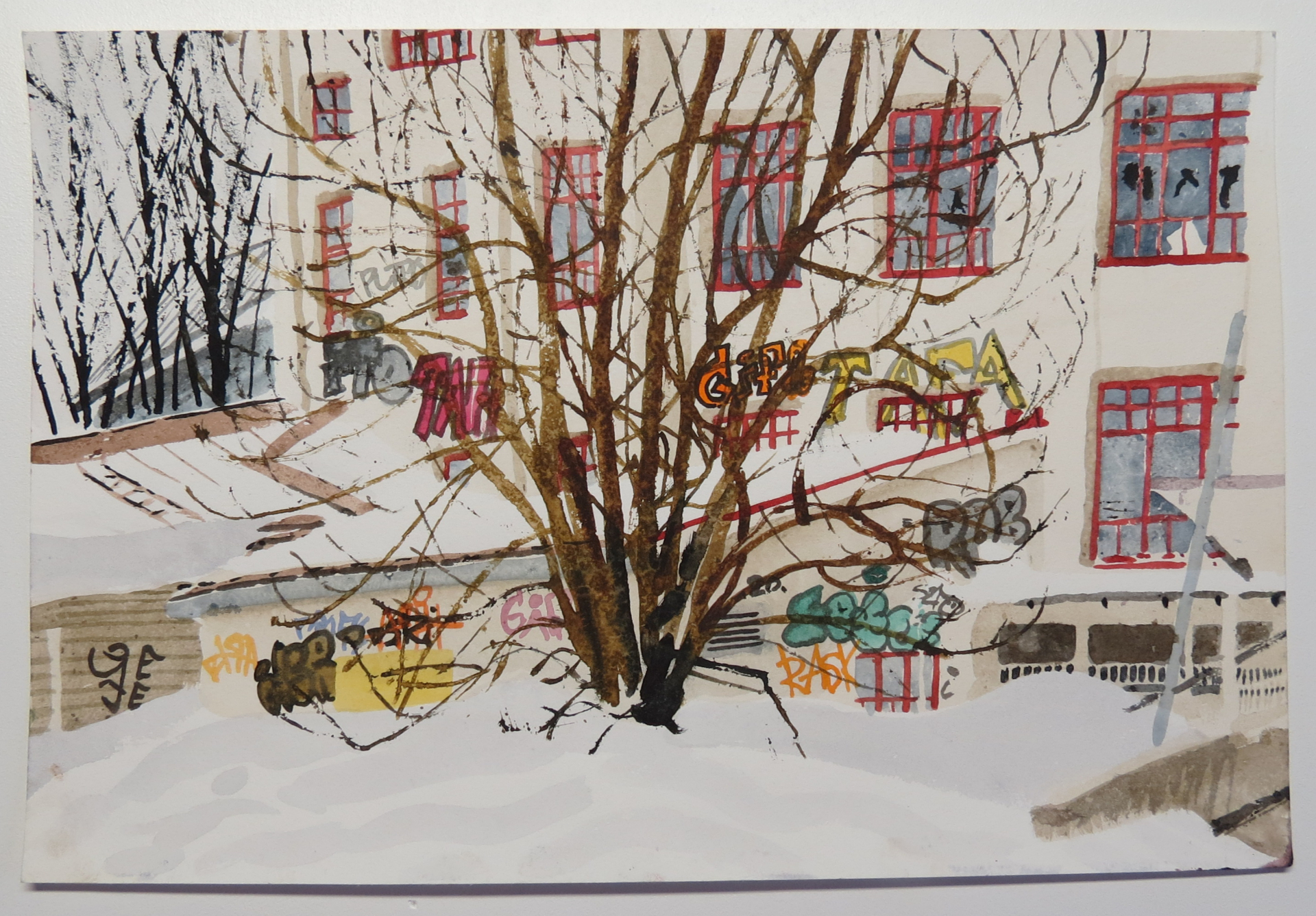 50 The old candy factory | 42,5 x 30 cm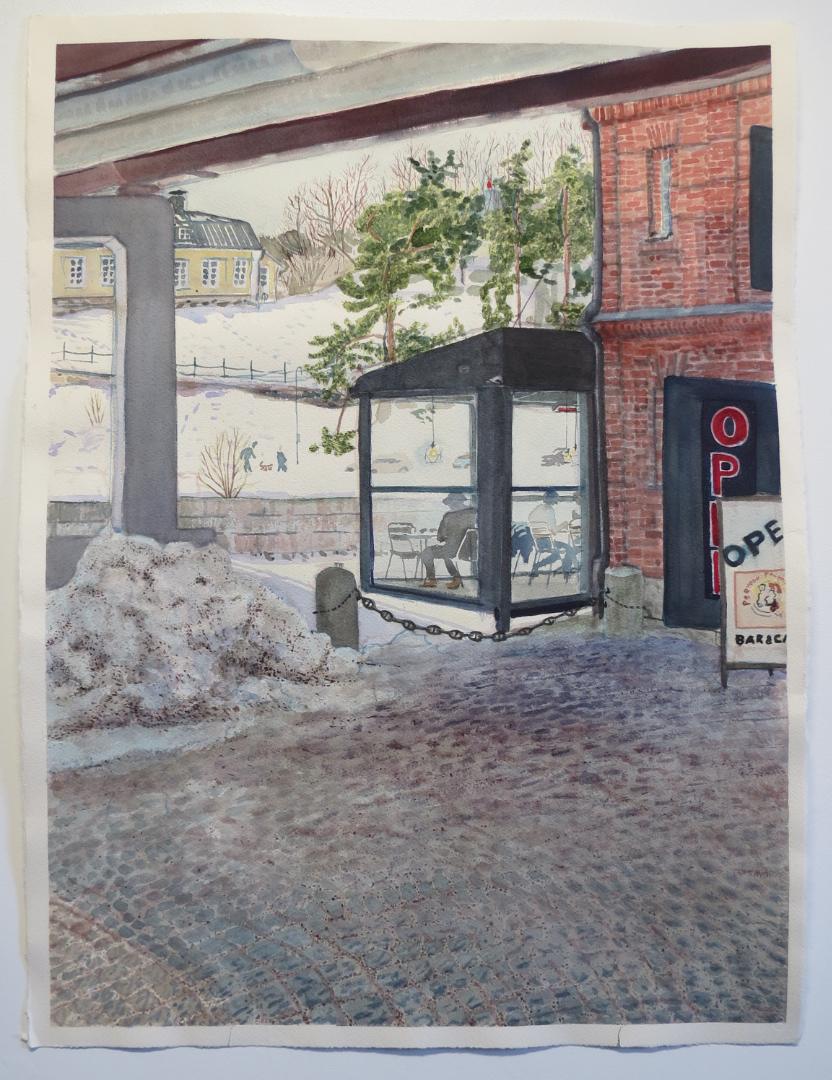 51 Mansion and Roastery | 67 x 85,5 cm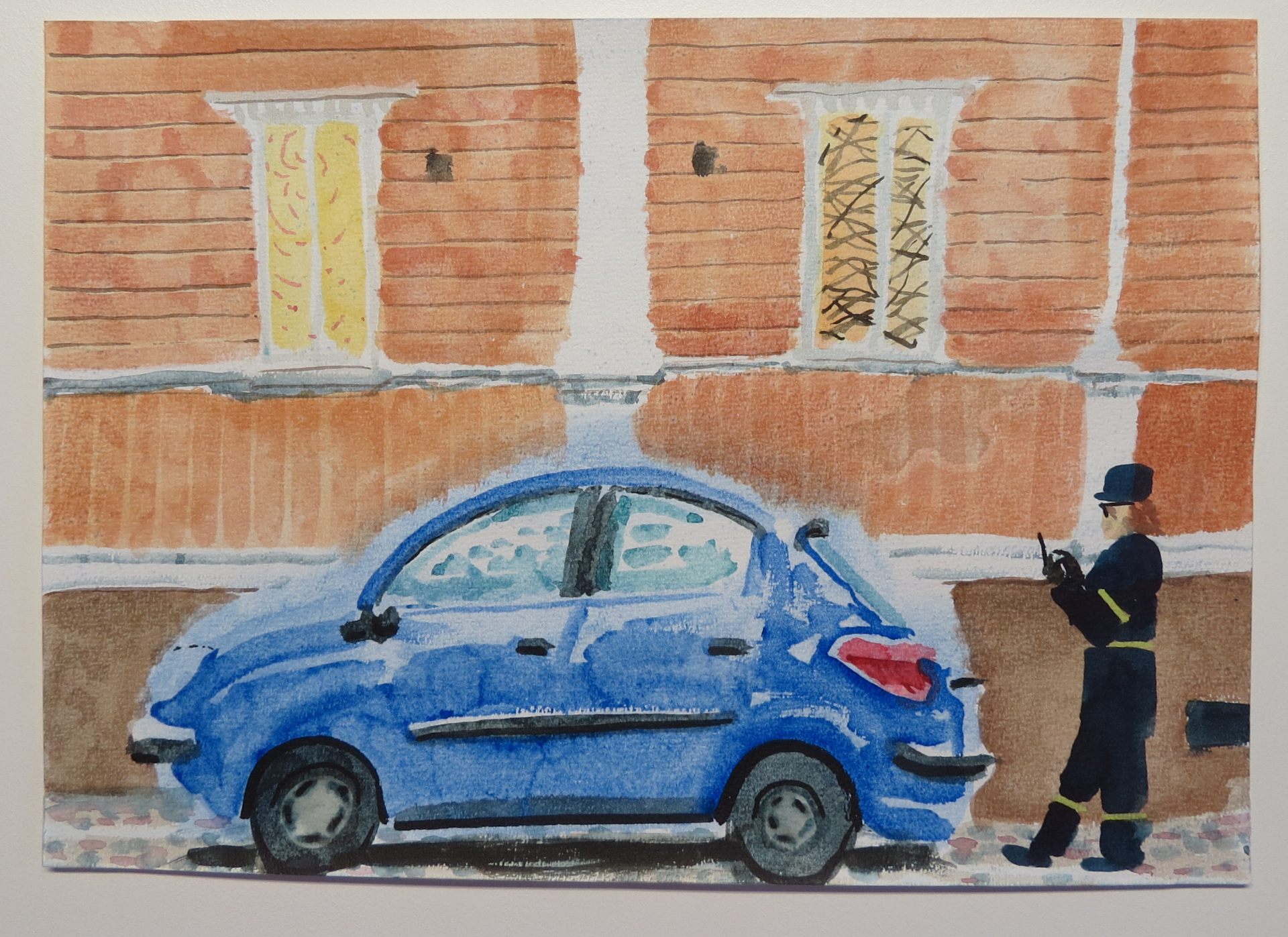 52 Busted | 42,5 x 30 cm